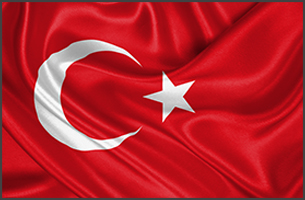 So far 2018 is as busy as ever and at 3CX HQ we're already well on our way to organizing plenty of new training events for you. The first event of the year will take place in Izmir, Turkey so if you're one of our Turkish partners, why not prepare to get 3CX certified at one of our training events?
The two events will cover both basic and advanced product training concepts and are scheduled to take place on Wednesday 21st February 2018 at the Bortar Event Hall. This is a great opportunity for existing partners to brush up on their skills and knowledge and for new partners to become 3CX certified. To remain a partner of 3CX, it is required that you obtain certification on the latest version of the phone system.
Our training sessions in Turkey are open and free to all 3CX partners, new and active, to attend. Our carefully planned workshops enable attendees to gain a better understanding of how 3CX works as well as the latest features and improvements of the PBX. It's also a great opportunity to catch up with the 3CX experts and connect with other partners.
3CX training events are aimed at technical support personnel and pre-sales staff and will provide you with the skills and knowledge needed to market, deploy and support 3CX customer installations. The basic and advanced workshops will cover everything from installing 3CX and the clients, SIP trunks, extensions and updates to ring groups, IVRs, routing and security.
To find out more about the events including the location and complete agenda, and to sign up to attend, please visit the links below:
Basic Training – Wednesday 21st February 2018 – Izmir, Turkey
Advanced Training – Wednesday 21st February 2018 – Izmir, Turkey
Places at the workshops are limited so we advise that you register you attendance as soon as possible to secure your seat.