We've been making substantial progress in the Chinese telecommunications market and were present as a silver sponsor at the Yealink Roadshow in Shanghai, China on June the 20th. The "IP Communications, Connecting China" roadshow's main purpose was to heavily educate and promote the benefits of IP communication.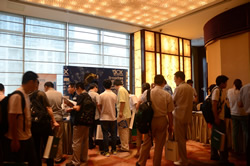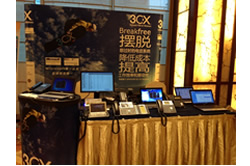 IP Phone manufacturer, Yealink, presented 3CX Phone System as the 'PBX of Choice' as it provides superior Unified Communications and unparalleled mobility. The demonstration of how 3CX can help increase employee productivity, lower telephony costs and increase customer service with its advanced call features, proved to be extremely successful. The audience's attention was captured by the demonstration and numerous inquiries about 3CX Phone System followed.
The Chinese market presents an excellent opportunity for 3CX. We already have a significant presence in the Asia Pacific region and have offices in both Hong Kong and Japan.