3CX Premium Partner, InfoSys Consulting, has created a new application for use with 3CX Phone System – the 3CX On Call Manager.
3CX On Call Manager
The On Call Manager is designed for companies that receive support requests during hours when the office is closed. If you receive calls from customers outside of business hours, you may need to have someone available to help them. 3CX On Call Manager seamlessly integrates with 3CX Phone System and helps you to respond to support requests quickly, thereby improving your customer relations.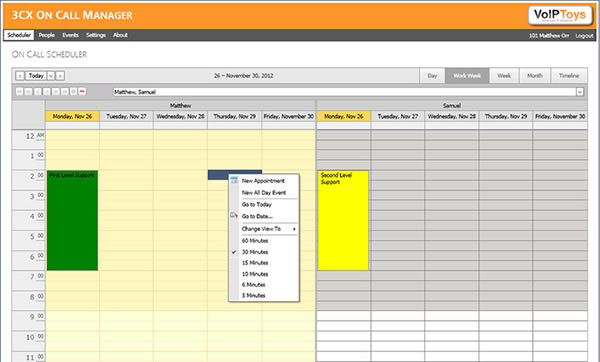 With the On Call Manager, you can receive notifications when a customer leaves a voicemail asking for help. You can choose to accept notifications via email (which includes a transcription of the voicemail), as an SMS message, as a phone call, or a combination of all three. You can set up a schedule so the On Call Manager knows who to notify at any given time. It also allows you to set up multiple levels of support, so that if someone is unable to respond to a call, the next person in line will be notified. InfoSys are offering a 20% discount to 3CX Partners. For more information, visit VoIPToys.