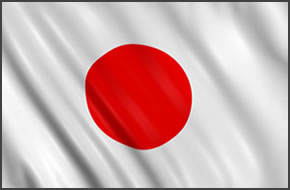 Fully localized 3CX Phone System targets a significant share of the Japanese VoIP PBX market

LONDON and TOKYO, 16 APRIL 2013 – 3CX, developer of the award-winning Windows VoIP PBX 3CX Phone System, today announced a new office in Tokyo to build market share in one of Asia's largest markets. 3CX's commitment to Japan includes the provision of localized product and documentation: a Japanese-language website, Japanese-language functionality in the 3CX IVR, and full support for Japanese VoIP providers, making 3CX Phone System the country's best-supported localized VoIP PBX. The 3CX Tokyo office will empower, support and encourage 3CX Partners and Distributors throughout the country with regular training events and marketing campaigns.
The presence of 3CX in Japan enables the company to deliver its best of breed Windows VoIP PBX to a marketplace where millions of people make VoIP calls, but where most businesses aren't leveraging the efficiency and overall cost reduction a VoIP PBX such as 3CX Phone System provides. Although broadband is available throughout Japan, many companies and organisations are still using outdated hardware phone systems. By becoming a key provider of VoIP PBX solutions to Japanese corporations and institutions, 3CX plans to replicate the success of 3CX Phone System in Europe and North America. The company's new Tokyo office will help 3CX more deeply integrate with its Japanese partners and distributors, who will be able to leverage the company's complete sales and technical support to pursue the opportunities in the Japanese VoIP PBX marketplace.
3CX has offices in some of the world's key high-density economies, including Germany, Hong Kong, Russia, the UK and the USA. 3CX Japan is the company's second major foothold in the Far East, after Hong Kong, and represents a key component of the company's strategy of building market share in each of the world's largest economies. 3CX also continues to bolster its presence in emerging markets, including South Africa and Poland, where the company recently opened an office in Warsaw. Recent wins for 3CX Phone System include Harley Davidson, Intercontinental Hotels & Resorts, Toshiba and Turkish Airlines.
Supporting Quotes
Stephen Corrigan, 3CX Sales Director
"According to The Economist, more than 99 percent of all businesses in Japan are small or medium-sized enterprises (SMEs) – as 3CX Phone System is the best VoIP PBX solution for SMEs, Japan is incredibly fertile ground for 3CX Phone System, so our key objective right now is to bring more partners and resellers onboard in the country. Our team in Tokyo will provide our current and new Japanese partners and distributors with the technical training and marketing support they need to help 3CX increase its market share in Japan. We are looking forward to working closely with all of them."
Tomoji Kojima, 3CX Japan Channel Manager
"The IP network infrastructure has developed rapidly in Japan, and this presents an excellent opportunity for IT resellers to become 3CX Partners and provide 3CX Phone System to their customers. 3CX has gained significant ground in the Japanese market over the last few years and our presence will accelerate 3CX's growth. We will expand the current pool of 3CX Partners as we provide outstanding technical and sales support to all our partners."
Nick Galea, CEO, 3CX
"We will expand our presence in the Asia Pacific region, where Japan is a key market. Fast Internet is available all over Japan, and we see tremendous scope here in one of the world's most avid adopters of new technology. 3CX Phone System is the best way for Japanese businesses and institutions to leverage high-speed Internet for all their telecommunications needs. 3CX is bringing a truly localized phone system to Japan – we have translated everything into Japanese, from the PBX prompts to the user manual. This is what it takes to build market share in the country, and we've enthusiastically taken all of the steps required to make 3CX Phone System Japan's most attractive VoIP PBX."
3CX Japan
Semizu Building 4F, 1-10-4 Otowa
Bunkyo-ku Tokyo 112-0013
Japan
Tel: +81-3-6304-1818
Fax: +81-3-6304-1785
Email: info@3cx.jp
www.3cx.jp
About 3CX (www.3cx.com)
3CX is the developer of the 3CX Phone System, an open standard unified communications platform for Windows that works with standard SIP phones and replaces any proprietary PBX. The 3CX Phone System is more manageable than standard PBX systems and delivers substantial cost savings while increasing productivity. Some of the world's leading companies and organizations use the 3CX Phone System, including Boeing, the Caterham F1 Team, Intercontinental Hotels & Resorts, Harley Davidson, and MIT.
3CX was named a CRN Emerging Vendor in 2011 and 2012 and has been awarded CRN's 5-Star Partner Program rating in 2013. 3CX has also been awarded Windows Server Certification and won the Windowsnetworking.com Gold Award, the Windows IT Pro 2008 Editor's Best Award and a Best Buy Award from Computer Shopper. 3CX has offices in Australia, Cyprus, Germany, Hong Kong, Malta, South Africa, the UK and the US. Visit us at: https://www.3cx.com, and on Facebook at: http://www.facebook.com/3CX/.