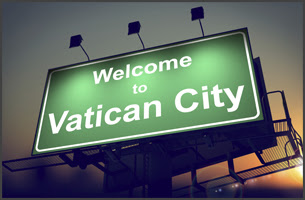 If you were in New York, New Jersey or Pennsylvania September just gone then you probably knew Pope Francis was visiting. In fact, even if you weren't aware, a quick stroll through the metropolitan areas of any one of these States screamed 'STATE OF EMERGENCY'. Hundreds of enforcement officials littered the streets with one, and only one purpose in mind; protect the Pope at all costs.
We're literally talking about officials from multiple agencies, all tasked with protecting the head of the Catholic church. This however raises a serious issue, one we know all too well; how do so many officials, from multiple agencies stay in contact with each other, and more importantly, maintain the level of order necessary to avoid mass confusion?
Protecting the Pope isn't like a movie, there's no macho, hero cop with 9 lives to save the day; John McClane and 'Yippie-ki-Yay' are better left to the big screen.
Running such a huge, cross-agency operation requires razor-sharp precision and a solid line of communication that ensures everyone involved in the operation is 'in-the-know' on the status of the operation as a whole. Understanding the complex nature of their needs the people in charge knew they had no option apart from moving forward with  the ease of use, reliability, flexibility and security that comes with 3CX Phone System.
Platinum 3CX partner, Clarity Technologies LLC interfaced with the various authorities & Sonim, to set up a 3CX Hosted PBX that was used for inter-communication between various law enforcement agencies in order to protect the Pope during his time in the USA. The result was a monumentally sized cloud-based PBX that flawlessly handled more than 250 Sonim Android phones.
More importantly, the entire operation was incredibly smooth, with the Pope getting back to the Vatican safely…mission accomplished!