New UI and Theme Support for 3CXPhone for iPhone with v12.5!
3CXPhone for iPhone gets a new look! With v12.5 we have updated the UI to bring a fresh modern look but also unify the the way 3CXPhone looks across all platforms. Whats more, now with the new theme support you can choose between the black or white theme to match your iPhone.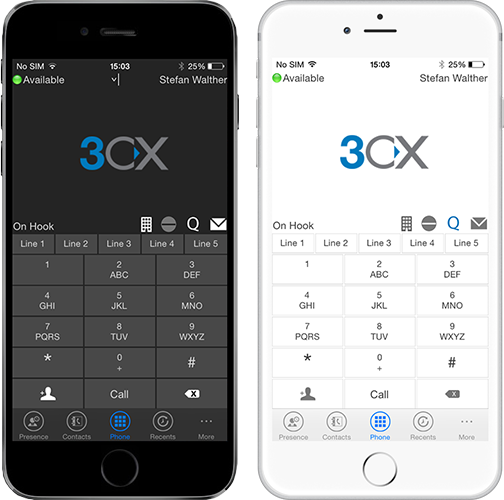 Download the new 3CXPhone for iPhone form the Apple App Store and check out the new UI today!