ABP Technology, a leading distributor of VoIP solutions in the USA, has partnered with 3CX to offer businesses of all sizes low cost software based phone systems.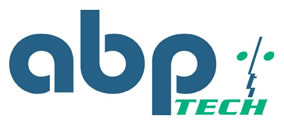 London UK and Dallas, Texas, USA, 3 September 2012 – 3CX, developer of the award-winning Windows VoIP PBX, 3CX Phone System, has appointed ABP Technology as a 3CX Distributor. As an experienced and leading distributor of VoIP Solutions, ABP Technology will provide businesses in the USA and South America with a quality phone system solution that reduces monthly telephone and admin costs.
As a 3CX Distributor, ABP Technology will also offer full 3CX training and support for all 3CX resellers in the USA and Latin American markets.
"VoIP is becoming extremely popular in the North and Latin American markets. With the arrival of 3CX Phone System 11 – a state of the art professional phone system – IT resellers have a high-value, low-cost PBX that runs on Microsoft Windows right at their fingertips. 3CX provides a rock solid PBX platform for both standalone Windows systems as well as Windows Server based implementations and with 3CX Multi Tenant, resellers can take advantage of cloud virtualization, which has opened up an entire new market," said Robert Messer, President of ABP Technology.
"The appointment of ABP Technology as a 3CX Distributor shows our intent to further expand throughout the US and South American markets. With their knowledge and experience, they can promote 3CX Phone System throughout the region while providing high levels of support. We are looking forward to a successful business relationship with ABP Technology," said Nick Galea, 3CX CEO.
About 3CX
3CX is the developer of 3CX Phone System – an open standard unified communications platform for Windows that works with standard SIP phones and replaces a proprietary PBX. 3CX is more manageable and can deliver substantial cost savings besides increasing productivity. Leading companies worldwide such as Caterham F1 Team, Boeing, Ohio State University, MIT and RE/MAX use 3CX Phone System. 3CX has been listed as a CRN 2011 and 2012 Emerging Vendor and has earned Windows Server Certification as well as other numerous awards, including The Windowsnetworking.com Gold Award, the Windows IT Pro magazine 2008 Editor's Best Award and a Best Buy Award by Computer Shopper Magazine. 3CX has offices in the UK, USA, Germany, Cyprus, Malta, Australia, South Africa and Hong Kong. For more information, visit: https://www.3cx.com and find us on Facebook at http://www.facebook.com/3CX/.
About ABP Technology
ABP Technology ABP Technology is a Dallas, TX based, value-added distributor of IP Communications products and services marketed throughout North America, Latin America and the Caribbean. The ABP portfolio includes IP phones, IP PBXs, IP peripherals, IP cameras, IP video conferencing, mobility solutions with WiFi, DECT and Dual mode technology, engineering consultation services, technical support, IP training, provisioning and configuration services. ABP sells and supports proven Interoperable IP products based on Open Standards offering connectivity, security and mobility at optimal TCO with ease of deployment and high functionality. ABP's clients include channel partners, specialized VARs, Service Providers, government entities and educational institutions. For more information, please visit: http://www.abptech.com