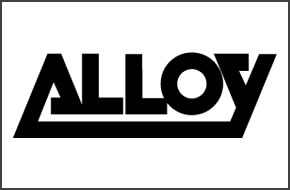 Market leader for networking and infrastructure solutions will provide 3CX Partners in Australia and New Zealand with support, licences, and partner training events.
LONDON and MELBOURNE, AUSTRALIA, 2 MAY 2013 3CX, developer of the award winning Windows VoIP PBX 3CX Phone System, today announced that Alloy Computer Products (Australia) has been named as an authorized distributor for Australia and New Zealand (ANZ). As a front runner in technology implementation, Alloy has been the country's market leader for networking and infrastructure solutions since the mid-1980s and provides a wealth of experience that will be passed onto 3CX Partners as Alloy will be offering them a complete set of support services designed to assist existing and new Partners.
Alloy will be promoting 3CX throughout ANZ and will host training seminars, where new 3CX Partners will be trained on how to optimally configure 3CX VoIP telephony software products as well as provide licensing and sales training.
"3CX Phone System for Windows is the perfect product for the market as it's the ideal VoIP PBX. It's a great honour for Alloy to have been appointed as a 3CX Distributor for the Australia and New Zealand region and we're excited about bringing our experience as a respected Distributor of IP communications products to the innovative 3CX product suite. Alloy Australia has been a key player in the IP-PBX segment since 2004" said Scott Young, Product Development Manager at Alloy. "Over that period of time we have developed not only industry-leading expertise in IP communication technologies, but also comprehensive support services that enable Resellers in the ANZ region to effectively sell this class of technology and provide high quality ongoing support to their customers.  Our Reseller channel has helped Alloy refine our delivery of support services over the years, and we are always looking to enhance the scope and delivery of services through traditional contact methods as well as more modern mediums such as e-commerce services, product datafeeds, webinars, lab-based and online sales and technical training courses."
"Alloy is the perfect distributor to help continue our rapid expansion in the Australian and New Zealand markets," said Stephen Corrigan, Sales Director of 3CX. "3CX Phone System for Windows is a best of breed IP PBX solution and we are on track to becoming the distinguished Windows based VoIP PBX company in the ANZ region. Our new partnership with Alloy solidifies this and is another example of our commitment to the Australasian business segment. We are looking forward to working closely with Alloy for years to come and see the company as an ideal distributor who can work with our current 3CX Partners by providing them training, licensing and support as well as inspiring new IT resellers to join the award-winning 3CX Partner Program."
About 3CX (www.3cx.com)
3CX is the developer of the 3CX Phone System, an open standard unified communications platform for Windows that works with standard SIP phones and replaces any proprietary PBX. The 3CX Phone System is more manageable than standard PBX systems and delivers substantial cost savings while increasing productivity. Some of the world's leading companies and organisations use the 3CX Phone System, including Boeing, the Caterham F1 Team, Intercontinental Hotels & Resorts, Harley Davidson, and MIT.
3CX was named a CRN Emerging Vendor in 2011 and 2012 and has been awarded CRN's 5-Star Partner Program rating in 2013. 3CX has also been awarded Windows Server Certification and won the Windowsnetworking.com Gold Award, the Windows IT Pro 2008 Editor's Best Award and a Best Buy Award from Computer Shopper. 3CX has offices in Australia, Cyprus, Germany, Hong Kong, Malta, South Africa, the UK and the U.S. Visit us at: https://www.3cx.com, and on Facebook at: http://www.facebook.com/3CX/.
About Alloy Australia (www.alloy.com.au)
Alloy Computer Products (Australia) Pty Ltd, trading as and known to our customers throughout the ANZ region as Alloy, is a manufacturer and value-added distributor of networking and communications equipment and solutions. Based in Melbourne, Australia, we have been in continuous operation since 1985, and are widely respected for the depth of our customer support services as well as the quality and value of our products. Alloy brings a wealth of expertise and a commitment to excellence to all our operations and customers. We supply and support our own Alloy range of enterprise networking products, and represent the products of our vendor partners through all of the technology areas in which Alloy is active – Enterprise Networking, Industrial Networking and Communications, IP Communications, and Video Communications.