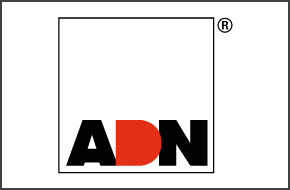 Leading Distributor for the DACH region chooses 3CX for its technology and market leadership potential.
MUNICH & BOCHUM, GERMANY, 17 DECEMBER 2013 – 3CX, developer of the award-winning Windows VoIP PBX 3CX Phone System, announces that ADN, one of Germany's highly respected and premier technology distribution companies has been added as a 3CX Distributor for the German market. This is a major win for the PBX developer as ADN is in a prime position to build and train 3CX's channel, thus empowering 3CX Partners to increase their revenue and profit as the new distributor passes on its vast knowledge and experience of the PBX market.
"3CX provides a technically mature and powerful Unified Communications platform for enterprises of any size, and this with the most competitive value for money. 3CX not only fits in perfectly with our portfolio, it's definitely the perfect UC solution for our partner network," said Hermann Ramacher, CEO of ADN.
3CX Continues Setting New Trends in the PBX Industry with its Innovations
3CX is already well established in the German and other international markets and has extended its reach significantly within the last few years due to its ability to innovate faster than its competition, as pointed out by Ramacher; "3CX Phone System boasts a series of comprehensive Unified Communications and professional call center features, seamless mobile Integration via its Android and iPhone clients, and continues to extend its leadership in the PBX market by innovating communications and setting the trend, which is very important for ADN." With the recent news that 3CX is planning to integrate a web conferencing solution – supporting the new WebRTC standard – the company continues to establish its position as a front-runner in the PBX field.
"ADN is renowned as a top distributor and hold an excellent position in the German market. ADN is in a position to provide our partners with great technical and sales support as they have extensive experience in the distribution of IP based telephony solutions for Windows," said Nick Galea, 3CX CEO. "We are delighted that ADN has selected 3CX as the PBX of choice to revamp their Unified Communications portfolio." Nick Galea is convinced that the products and services of both companies create complete synergising effects within the business ecosystem. "The synergy created by 3CX and ADN is beneficial for all parties – from the vendor to the distributor and resellers, right down to the customer."
About 3CX (www.3CX.com & www.3CX.de)
3CX is the developer of 3CX Phone System, which is an open standard Unified Communications platform for Windows that works with standard SIP phones and replaces any proprietary PBX. 3CX Phone System is more manageable than standard PBX systems and delivers substantial cost savings while increasing productivity. Some of the world's leading companies and organizations use the 3CX Phone System, including Boeing, the Caterham F1 Team, Intercontinental Hotels & Resorts, Harley Davidson, and MIT.
3CX was named a CRN Emerging Vendor in 2011 and 2012 and has been awarded CRN's 5-Star Partner Program rating in 2013. 3CX has also been awarded Windows Server Certification and won the Windowsnetworking.com Gold Award, the Windows IT Pro 2008 Editor's Best Award and a Best Buy Award from Computer Shopper.
3CX has offices in Australia, Cyprus, Germany, Hong Kong, Malta, South Africa, the UK and the U.S. Visit us at: http://www.3CX.com & http://www.3CX.de, and on Facebook at: www.facebook.com/3CX/.
About ADN (www.ADN.de)
ADN is one of Central Europe's leading value-added distributors, specializing in server technologies and thin clients, virtualization, storage, hosting, unified communications and security. Focused on high-end technologies and products, ADN offers value-added services like technical trainings, workshops and certifications, phone-based hotline, pre- and post-sales support, free product evaluations, integration services and MDF management, which ensure that partners of ADN stay ahead of their competition. ADN supports a strictly 2-tier channel model and ships to system integrators, resellers, VARs, ISVs, and ASPs exclusively. Founded in 1994, ADN has its headquarters in Bochum and maintains branch offices in Austria and Switzerland.