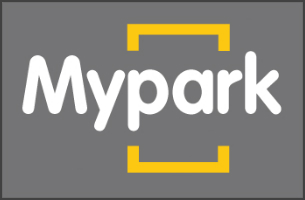 LONDON, UK, 3 MAY 2017 – 3CX, developer of the next-generation software-based Unified Communications system, today announces that Belgian company, Mypark, has successfully completed deployment of it's IP PBX solution at its Louvain la Neuve location. The company, with more than 35 years of experience in parking management, operates in 6 locations across Belgium offering private parking for drivers, businesses and collectives. With nearly 6 million vehicles served per year, Mypark was in need of an affordable PBX solution that could seamlessly connect their employees.
Mypark had spent over a decade with an analog Avaya Tennovis phone system, and in addition to costing the company over €12,000 a year for maintenance, the outdated system was not able to integrate with Mypark's fiber optic network. After deploying 3CX, Mypark saw 60% savings in their maintenance costs and was able to boost their customer service with more streamlined and reliable communications between employees.
With a focus on providing the best customer care possible, Mypark was impressed with the ability to carry out the installation without incurring any downtime. Working with 3CX partner, Tel4You, the deployment was carried out in just a few hours.
"The migration from our analog system to VoIP, apart from the savings realized in terms of investments and deployment costs, has greatly improved the customer's experience in regards to our services. Communication with the users is now of exceptional audio quality despite the difficult acoustic conditions in our underground parkings." – Pierre-Henri Laureyssens, Site Manager
Find out more about Mypark's 3CX installation in the complete case study. 
About 3CX (www.3cx.com)
3CX is a 100% channel company and is the developer of a software-based and open standards IP PBX which innovates communications and replaces proprietary PBXs. 3CX cuts telco costs and boosts company productivity and mobility.
With integrated WebRTC web conferencing, softphones for Mac and Windows and smartphone clients for Android, iOS and Windows phones, 3CX offers companies a complete Unified Communications package out of the box.
250,000 customers worldwide use 3CX including Boeing, McDonalds, Hugo Boss, Ramada Plaza Antwerp, Harley Davidson, Wilson Sporting Goods and Pepsi. Maintaining its global presence, 3CX has offices in the U.S., U.K., Germany, South Africa, Russia and Australia. Visit 3CX on Facebook, Twitter and on Google+.
About Tel4You (www.tel4you.be)
Tel4You, based in Tournai, Belgium, advises you on IP telephony and deploys for you the right solution adapted to the needs of your organization. Tel4You will handle all facets of your project including hardware and installation, telephone lines, user training and maintenance and support.
Our customer service oriented philosophy allows us to ensure the deployment of a long-lasting customized solution, where results are guaranteed. The Tel4You team members are passionate multidisciplinary staff, always searching for the best solution in regards to your needs. The experience, flexibility and dynamism of our team is a real asset for your organisation.