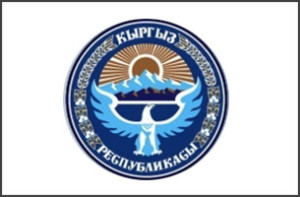 LONDON, UK, 16 MARCH, 2016 – 3CX, developer of next generation software-based PBX 3CX Phone System, announces that the Ministry of Health of The Kyrgyz Republic has successfully deployed its 3CX Phone System. The Ministry were actively searching for a PBX to replace their legacy Panasonic PBX which was costing them a small fortune each month.
The Ministry manages the entire health system for a nation just slightly smaller than the UK, and with a population of about 6 million. With a staff of about 100 workers, based in capital Bishkek, the ministry has a lot of ground to cover, from running hospitals to determining regulations for medication. All of this means that communications is key part of the ministry's operations.
But the Ministry's legacy PBX was expensive to maintain and the costs of calls were too high.
The Ministry's IT Administrator Almaz Kydyrbaev chose 3CX Phone System as the one that would achieve all their objectives.
"3CX Phone System was easy to install and deploy, and is simple to manage. Its compatibility with Windows is also an advantage for us. We have been using 3CX for about 2 years now and we are very satisfied with it", Kydyrbaev comments.
Kydyrbaev praised 3CX Partner JUNUS Ltd. for its rapid and seamless installation.
Robust Connectivity Across the Organization
With the new IP PBX, the ministry could take advantage of the lower costs provided by VoIP telephony.
Bills were cut further because interoffice calls could be made for free from the ministry's 40 IP phones, as they were routed over the data network. Remote staff in other offices around the country were all linked up to headquarters with softphones and web clients on smartphones.
What's more, the ministry's mobile staff were able to keep in touch with external contacts thanks to the single extension number that 3CX Phone System provides.
And staff productivity has improved, thanks to the more robust connectivity that 3CX has provided. The ministry is also taking advantage of 3CX Phone System's complete Unified Communications solutions, including presence and video conferencing.
Overall, Kydyrbaev says, 3CX has powered up ministry communications with its rich feature set of IP-based communications.
Read the complete case study to find out how the Ministry took full advantage of 3CX Phone System and the benefits they experienced from it.
About 3CX (www.3cx.com)
3CX is a 100% channel company and is the developer of a software-based and open standards IP PBX which innovates communications and replaces proprietary PBXs. 3CX cuts telco costs and boosts company productivity and mobility.
With integrated WebRTC web conferencing, softphones for Mac and Windows and smartphone clients for Android, iOS and Windows phones, 3CX offers companies a complete Unified Communications package out of the box.
250,000 customers worldwide use 3CX including Boeing, McDonalds, Hugo Boss, Ramada Plaza Antwerp, Harley Davidson, Wilson Sporting Goods and Pepsi. Maintaining its global presence, 3CX has offices in the U.S., U.K., Germany, South Africa, Russia and Australia. Visit 3CX on Facebook, Twitter and on Google+.
About Junus Ltd.
Junus Ltd. is a Web Hosting Provider offering quality web hosting, server rental and placement of your network equipment on our sites(colocation). Tariffs established taking into account the wishes of customers and 12 years of experience.