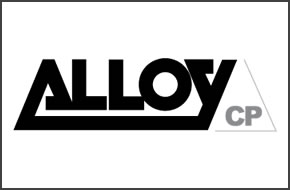 AlloyCP, the market leader in IP Telephony and Unified Communications will provide 3CX Partners in the United States and Canada with value-added support, licences, training seminars and webinars.
LONDON UK, SUNNYVALE CALIFORNIA, 15 MAY 2013 – 3CX, developer of the award-winning Windows VoIP PBX 3CX Phone System and 3CX Mobile Device Manager, today announced AlloyCP as a new 3CX Distributor for the booming United States and Canada VoIP markets. AlloyCP will pass on their considerable IP Telephony experience to 3CX Partners and provide them with a complete set of support services.
AlloyCP will provide end-to-end support services to 3CX Partners that will comprehensively assist their activities with the product right through the sales cycle. AlloyCP works 100% through the channel, with all leads passed through to 3CX Partners. The company will offer pre-sales consultative support to help 3CX Partners achieve optimal solutions for their prospective customers. AlloyCP will be providing diverse information channels to 3CX Partners in the form of webinars, newsletters, tech wikis as well as traditional contact mediums.
"We are very excited here at AlloyCP to have been appointed as a 3CX Distributor as 3CX develops the award-winning 3CX Phone System that's being used by companies to lower their phone bills and increase their productivity and mobility. IP Telephony and Unified Communications are key technology segments for us. We have great respect for the high level of technical innovation 3CX have brought to their products – features in 3CX Phone System such as desktop call control, presence and the support of mobility through the excellent Android and iPhone VoIP clients which provide great value by significantly increasing productivity," said John Williams, President of AlloyCP.
"AlloyCP's appointment as a 3CX Distributor really does demonstrate 3CXs intent to further expand throughout the North American markets. Having briefly worked with Alloy in their role as a 3CX Distributor for Australia and New Zealand, we know we're in good hands with this trusted and highly qualified distributor. AlloyCP's wealth of knowledge and experience in the IP Telephony and Unified Communications field was key to the company partnering with us. Their appointment will also boost our West Coast partners as they will benefit from being closer to them. AlloyCP will promote 3CX Phone System throughout the United States and Canada and provide high levels of support for our partners. We are definitely looking forward to a successful business relationship with AlloyCP and look to building a solid future with them," said Brian Conway, 3CX North American Account Manager.
Discussing AlloyCP's role as a 3CX Distributor, Craig Harrison, North America BDM at the company commented "We have enormous depth of experience and knowledge both in IP Communications and more importantly in how to make value-add distribution really deliver for customers and partners. As with all our other vendor partners, AlloyCP will complement the excellent 3CX product range with comprehensive support services through the whole of the sales cycle and across all aspects of our operations. For example, we are presenting a Webinar jointly with 3CX later this month to channel partners and are already working with 3CX to host Technical Training courses for Resellers later this year. We continually strive to improve the scope and delivery of services through traditional contact methods as well as more modern mediums such as e-commerce services, product data feeds, webinars, lab-based and online sales and technical training courses. We are really looking forward to working with 3CX and 3CX channel partners."
Upon the release of 3CX Phone System version 12 in Q3, AlloyCP will be offering webinars on how this new version boosts mobility, productivity and profitability for 3CX Partners.
About 3CX (www.3cx.com)
3CX is the developer of the 3CX Phone System, an open standard unified communications platform for Windows that works with standard SIP phones and replaces any proprietary PBX. The 3CX Phone System is more manageable than standard PBX systems and delivers substantial cost savings while increasing productivity. Some of the world's leading companies and organizations use the 3CX Phone System, including Boeing, the Caterham F1 Team, Intercontinental Hotels & Resorts, Harley Davidson, and MIT.
3CX was named a CRN Emerging Vendor in 2011 and 2012 and has been awarded CRN's 5-Star Partner Program rating in 2013. 3CX has also been awarded Windows Server Certification and won the Windowsnetworking.com Gold Award, the Windows IT Pro 2008 Editor's Best Award and a Best Buy Award from Computer Shopper. 3CX has offices in Australia, Cyprus, Germany, Hong Kong, Malta, South Africa, the UK and the U.S. Visit us at: https://www.3cx.com, and on Facebook at: http://www.facebook.com/3CX/.
About Alloy Computer Products LLC (http://www.alloycp.com/)
Alloy Computer Products LLC, trading as and known to our customers as AlloyCP, is the American subsidiary of Alloy Computer Products Pty Ltd, the long established and respected Australian manufacturer and Distributor of networking and communications equipment. Established in 2009, AlloyCP is based in Sunnyvale, California. We focus on two technology areas – Enterprise Networking and IP Communications. We supply and support our own Alloy range of networking products in the United States and the wider North American market, with a particular strength in fiber optic networking products. We represent key American and international vendors of IP Communications equipment and solutions – companies that develop some of the most innovative VoIP and Unified Communications products available in today's market.
AlloyCP has become, over a relatively short period of time, a trusted partner of many ITC industry companies, and through our direct industry customers a trusted supplier to a diverse cross-section of American enterprises. We are totally committed to achieving excellence across all our operations; with a 100% channel business model our aim is to provide comprehensive support services to our Reseller partners that complement the excellence of the products we supply and provide real value to our customers through all stages of the sales cycle.