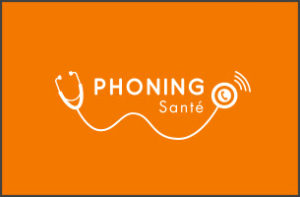 LONDON, UK AND ALBERTVILLE, FRANCE – 27 JULY 2016 – 3CX, developer of next-generation software-based Unified Communications Solution, has enabled Albertville, France-based healthcare receptionist service Phoning Santé to replace outdated equipment, improve call management and cut phone costs.
Powerful Switchboard for Call Management
Workers at Phoning Santé were tied down by headsets wired to desk phones with poor audio quality. The company was also facing high phone costs, as the PBX worked only over the PSTN, and calls were being missed as it didn't provide any call management features.
Network Telecommunications Manager Valérie Debost found 3CX, with the help of Chambery-based 3CX Partner Synaps Informatique. 3CX cut calling costs with Internet Telephony, and provided robust softphones to replace desk phones. 3CX's powerful Switchboard stepped up call management.
Network Telecommunications Manager Valérie Debost said:
"3CX enabled us to get rid of wires and old-fashioned headsets, and call routing made our operation more efficient. 3CX saves us money and is a pleasure to use."
Read the complete case study to find out how Phoning Santé replaced desk phones with softphones, cut calling costs, improved call management, and implemented Internet Telephony with 3CX.
About 3CX (www.3cx.com)
3CX is a 100% channel company and is the developer of a software-based and open standards IP PBX which innovates communications and replaces proprietary PBXs. 3CX cuts telco costs and boosts company productivity and mobility.
With integrated WebRTC web conferencing, softphones for Mac and Windows and smartphone clients for Android, iOS and Windows phones, 3CX offers companies a complete Unified Communications package out of the box.
250,000 customers worldwide use 3CX including Boeing, McDonalds, Hugo Boss, Ramada Plaza Antwerp, Harley Davidson, Wilson Sporting Goods and Pepsi. Maintaining its global presence, 3CX has offices in the U.S., U.K., Germany, South Africa, Russia and Australia. Visit 3CX on Facebook, Twitter and on Google+.
About Synaps Informatique (http://www.synaps.fr/)
Synaps informatique was founded in 1992, and operates in the area around Chambery. Our clients are small- to medium-sized companies, and local government. Our activities include: IT equipment, networking, phone systems, servers, computers and printers. Synaps Informatique also offers maintenance and repair for IT equipment for the regions Chambéry, Aix les Bains, Savoie et Haute savoie. Synaps Informatique also offers solutions for computer systems, phone systems, telephony service contracts, system management and system maintenance and unlimited service contracts.