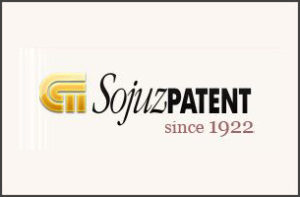 LONDON, UK and MOSCOW, RUSSIA, 1 JUNE, 2016 – 3CX, developer of next-generation software-based Unified Communications solution, has enabled law firm Soyuzpatent to cut  communications costs, and to achieve total mobility.
Moscow-based Sojuzpatent is the oldest Intellectual Property law firm on the territory of the former USSR.
Sojuzpatent boasts 100 employees, and is growing fast. It needed top-level performance from its phone system, with calls routed via the lowest-cost channels to cut costs, and with SIP trunking – which connects the phone system to the Internet – easily configured and managed.
But the company's legacy Avaya Definity PBX wasn't up to the job, according to IT Department head Dmitriy Vadimovich Grigoriev.
Grigoriev decided to step up to 3CX's next-generation software-based Unified Communications Solution.
"This solution allowed us to expand the capabilities of existing system, increase fault tolerance, and to provide the implementation of new phone system services that meet today's business requirements," Grigoriev said.
The Moscow-based 3CX Partner Ice Partners installed 3CX in a few hours. Because the system is open-standards based, it integrates easily with most companies' hardware and software.
The Verdict is In
"We have been able to achieve cost-effective scaling with 3CX," Grigoriev added.
Additional IP Phones and lines may be added with no additional licensing fees.
As 3CX is software-based, fault tolerance is a snap — the system can be restored from backup in a very short time, thanks to the inbuilt backup function.
Phone costs have been cut down to size with lowest-cost call routing, and calling traffic is managed easily from the powerful 3CX Switchboard.
Staff enjoys total mobility, as each employee has a single, portable extension on which they can be reached at home, on a train, anywhere, with the help of 3CX's smartphone clients.
And employees can enjoy messaging, chat, or audio and video conferencing also at no cost, with the Unified Communications features included in 3CX.
"3CX has provided the communications support to help develop our business," Grigoriev added.

Read the complete case study to find out how Sojuzpatent expanded its phone system, achieved total mobility and limitless scalability with 3CX.
About 3CX (www.3cx.com)
3CX is a 100% channel company and is the developer of a software-based and open standards IP PBX which innovates communications and replaces proprietary PBXs. 3CX cuts telco costs and boosts company productivity and mobility.
With integrated WebRTC web conferencing, softphones for Mac and Windows and smartphone clients for Android, iOS and Windows phones, 3CX offers companies a complete Unified Communications package out of the box.
250,000 customers worldwide use 3CX including Boeing, McDonalds, Hugo Boss, Ramada Plaza Antwerp, Harley Davidson, Wilson Sporting Goods and Pepsi. Maintaining its global presence, 3CX has offices in the U.S., U.K., Germany, South Africa, Russia and Australia. Visit 3CX on Facebook, Twitter and on Google+.
About Sojuzpatent (www.sojuzpatent.ru)
Sojuzpatent is the oldest IP law firm on the territory of the former USSR. It is a leader in providing services covering all areas of intellectual property protection, including inventions, utility models, industrial designs, trademarks (service marks), appellations of origin of goods, selection achievements, domain names, software, data bases, and integrated-circuit layouts.