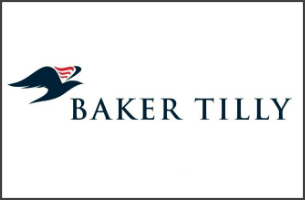 LONDON, UK, 9 MAY 2017 – 3CX, developer of the next-generation software-based Unified Communications system, announces that the Azerbaijan branch of world-leading finance consultants, Baker Tilly, has successfully completed deployment of its VoIP PBX solution. Based in the capital, Baku, the Azerbaijani member of the international group has been in operation since 2007 and has gone on to become one of the leading audit and business services firms in the country. As a leader in the industry, it was only natural that the company would seek out a business phone system that would match the high level of expertise and service that the Baker Tilly name is renowned for.
The company was in need of a replacement for its outdated Cisco phone system, a solution that could provide employees with the advanced features they needed to address customer needs more productively and efficiently. Baker Tilly Azerbaijan turned to 3CX and not only began to see improvements in mobility and productivity, but also in the flexibility and simplicity of the management of communications.
"Previously, we were very limited on our mobility, and thus, our productivity. We also needed to bring flexibility and simplicity to day-to-day issues involving the management of our communications. 3CX is an excellent and very flexible PBX solution." – Samir Valiyev, Managing Partner, Baker Tilly Azerbaijan
The firm was able to deploy their new business PBX in a matter of hours with the services of 3CX partner iTech, who also took control of their 50 Cisco phones, 8 lines and Yeastar VoIP gateway.
Read more about Baker Tilly Azerbaijan's 3CX installation in the complete case study.
About 3CX (www.3cx.com)
3CX is a 100% channel company and is the developer of a software-based and open standards IP PBX which innovates communications and replaces proprietary PBXs. 3CX cuts telco costs and boosts company productivity and mobility.
With integrated WebRTC web conferencing, softphones for Mac and Windows and smartphone clients for Android, iOS and Windows phones, 3CX offers companies a complete Unified Communications package out of the box.
250,000 customers worldwide use 3CX including Boeing, McDonalds, Hugo Boss, Ramada Plaza Antwerp, Harley Davidson, Wilson Sporting Goods and Pepsi. Maintaining its global presence, 3CX has offices in the U.S., U.K., Germany, South Africa, Russia and Australia. Visit 3CX on Facebook, Twitter and on Google+.
About iTech (www.iTech.az)
For more than 15 years we have been a Systems Integrator, operating in the information technology market and offering solutions for Telecommunications, Security, Consulting, Outsourcing and Software. We have gained a big corporate client base in the field of telecom, oil and gas, government, transport, as well as in the sectors of finance & banking. Our professional and certified team of specialists carries out projects varying in complexity, enabling us to provide our corporate clients with key solutions.