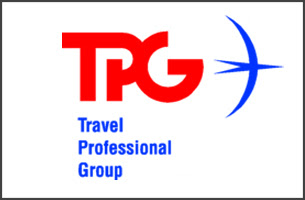 LONDON, UK, 15 FEBRUARY, 2016 – 3CX, developer of next generation software-based PBX 3CX Phone System announces that leading Ukrainian tour operator, Travel Professional Group (TPG), has successfully deployed 3CX Phone System Pro in their call center.
TPG were looking for call center software to replace their exiting Asterisk®* system which was costing them a small fortune on outsourcing per month. They needed a more robust, cost efficient and feature rich PBX and they needed it urgently. After reviewing other call center software provided by Yeastar, Panasonic, Grandstream and Skype for Business, TPG realized that 3CX was the only way to go.
"With 3CX PRO, we no longer needed to outsource PBX management or incur any other extra expenses. What's more, all our branch offices are now connected with free instant communications. And we make extensive use of Web conferencing for training and consulting," TPG IT Director Dmitriy Gabrielyan commented.
TPG migrated quickly and easily to 3CX Phone System, which fulfilled all the company's requirements while cutting its costs.
3CX Phone System Pro was easy to install, as it runs as a Virtual Machine, eliminating the cost of separate hardware, and vastly reducing maintenance costs. This permits businesses to rid themselves of expensive and difficult-to-manage PBX hardware and consolidate their telecoms infrastructure onto their VMware platforms. The power of 3CX is that it allows you to use your existing servers and take full advantage of their power and reliability, without having to add yet another difficult to manage "appliance" to your server room.
3CX PRO got TPG's call traffic under control, using low-cost routing via SIP Trunks to reduce telephone costs by up to 80 percent. Branch offices were connected via free calling to remote extensions, with a softphone client on Mac or Windows as well as smartphone clients for iOS and Android meaning that mobile costs were slashed too.
Since deploying 3CX as their call center software TPG group has experienced a drop in their telco and consultant expenses as well as an increase in staff mobility and productivity.
Read the complete case study to find out how TPG has taken their call center to a whole new level.
The installation was completed by 3CX Silver Partner Ар-Джи-Си (RGC Satellite Service, FOP Kurach V. P.)
About Ар-Джи-Си (RGC Satellite Service, FOP Kurach V. P.)
Our company suggests IP-PBX and call-center solutions based on 3CX Phone System. Also we offer IP-phones (Yealink, Cisco, Snom), VoIP-gateways and VoIP-GSM-gateways.
About 3CX (www.3cx.com)
3CX is a 100% channel company and is the developer of a software-based and open standards IP PBX which innovates communications and replaces proprietary PBXs. 3CX cuts telco costs and boosts company productivity and mobility.
With integrated WebRTC web conferencing, softphones for Mac and Windows and smartphone clients for Android, iOS and Windows phones, 3CX offers companies a complete Unified Communications package out of the box.
250,000 customers worldwide use 3CX including Boeing, McDonalds, Hugo Boss, Ramada Plaza Antwerp, Harley Davidson, Wilson Sporting Goods and Pepsi. Maintaining its global presence, 3CX has offices in the U.S., U.K., Germany, South Africa, Russia and Australia. Visit 3CX on Facebook, Twitter and on Google+.
* Asterisk® is a Registered Trademark of Sangoma Technologies. This trademark is not affiliated with 3CX, its products, or its websites. Sangoma Technologies is not the source of, and does not sponsor or endorse, the products/services promoted here. 3CX is not associated with or sponsored by Sangoma Technologies. All product and company names are trademarks™ or registered® trademarks of their respective holders. Use of them does not imply any affiliation with or endorsement by them.