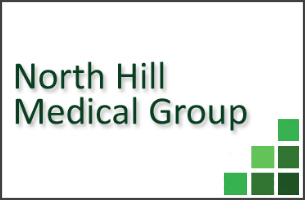 LONDON, UK, 21 MARCH 2017 – 3CX, developer of the next-generation software-based Unified Communications system, announces that UK group, North Hill Medical, has completed the successful deployment of its IP PBX solution in its three surgeries based in Colchester, West Bergholt and Nayland Town. The medical group turned to 3CX after observing an increase in telco costs after the implementation of over-the-phone assessments in order to better their patient care.
With multiple locations, North Hill Medical were seeking a UC solution that would unite their three separate surgeries and allow them to manage the large number of incoming calls among its 51 users. Not only did the group require a system with advanced call management and handling, they were also in need of a more cost-effective solution. After upping there number of calls and discovering a significant increase in telco costs, 3CX was chosen for its simplicity as a single integrated, private hosted solution.
North Hill Medical found that 3CX and partner, The Technology Group, provided the perfect solution to meet their requirements and are happy with the advice and support they have received. Additionally, the organization has seen a significant improvement in their everyday processes as well as staff productivity and patient satisfaction.
"The management system, including call recording and call reporting, has assisted us in staff development and dealing with patient complaints. New functions have been provided to us at no additional cost to our last telephony supplier" – Mark Galloway, Business Manager, North Hill Medical Group
Head over to the complete case study to find out more about North Hill Medical Group's success with 3CX.
About 3CX (www.3cx.com)
3CX is a 100% channel company and is the developer of a software-based and open standards IP PBX which innovates communications and replaces proprietary PBXs. 3CX cuts telco costs and boosts company productivity and mobility.
With integrated WebRTC web conferencing, softphones for Mac and Windows and smartphone clients for Android, iOS and Windows phones, 3CX offers companies a complete Unified Communications package out of the box.
250,000 customers worldwide use 3CX including Boeing, McDonalds, Hugo Boss, Ramada Plaza Antwerp, Harley Davidson, Wilson Sporting Goods and Pepsi. Maintaining its global presence, 3CX has offices in the U.S., U.K., Germany, South Africa, Russia and Australia. Visit 3CX on Facebook, Twitter and on Google+.
About The Technology Group (www.technology-group.com)
The Technology Group are proud to be one of the most successful 3CX partners in the UK, achieving and maintaining a Platinum status. We have successfully delivered 3CX solutions to organisations such as the NHS, Prestigious UK Colleges (1,000+ users), and Blue Chip businesses. Our success is down to our teams deep understanding and passion for 3CX, how it works, and how it can benefit your business or organisation. Our team have over 120 years combined Telecoms / IT experience, and as such are industry leaders in this field. We tailor every deployment and project scope to each business' needs, from simply providing the 3CX licence, to offering a fully managed 3CX "as a service" option.