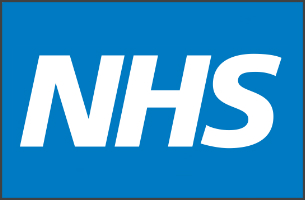 LONDON, UK, 5 MARCH 2017 – 3CX, developer of the next-generation software-based Unified Communications system, announces that two Leeds-based NHS surgeries are now using 3CX IP PBX solution following its successful deployment at the Vesper Road and Morris Lane practices. The joint surgeries were in need of a solution that could unify the two locations whilst also providing integrated UC features and call recording in order to comply with legal obligations.
With a need for a more cost-effective solution, 3CX enabled the surgeries to connect with free calls that are now treated as internal, no matter which practice the call participants are located in. Additionally, as the practices are legally required to record calls, they are now cutting costs with 3CX's inbuilt call recording feature, a feature that was previously charged as extra and incurred significant costs.
Practice Manager, Peter McIntyre, turned to 3CX partner The Technology Group to provide a solution. After realizing the benefits of 3CX, and it's easy, low-cost implementation, they decided to make the upgrade from their outdated communications system.
"The new system implemented by The Technology Group has dispelled all our previous hang ups about hosted telephony and new technologies. With our dedicated internet line we have had a consistent and reliable service and the call quality we have experienced has been great." – Peter McIntyre, Practice Manager, Vesper Road
For more information about the installation at the Vesper Road and Morris Lane Surgeries, read the entire case study.
About 3CX (www.3cx.com)
3CX is a 100% channel company and is the developer of a software-based and open standards IP PBX which innovates communications and replaces proprietary PBXs. 3CX cuts telco costs and boosts company productivity and mobility.
With integrated WebRTC web conferencing, softphones for Mac and Windows and smartphone clients for Android, iOS and Windows phones, 3CX offers companies a complete Unified Communications package out of the box.
250,000 customers worldwide use 3CX including Boeing, McDonalds, Hugo Boss, Ramada Plaza Antwerp, Harley Davidson, Wilson Sporting Goods and Pepsi. Maintaining its global presence, 3CX has offices in the U.S., U.K., Germany, South Africa, Russia and Australia. Visit 3CX on Facebook, Twitter and on Google+.
About The Technology Group (www.technology-group.com)
The Technology Group are proud to be one of the most successful 3CX partners in the UK, achieving and maintaining a Platinum status. We have successfully delivered 3CX solutions to organisations such as the NHS, Prestigious UK Colleges (1,000+ users), and Blue Chip businesses. Our success is down to our teams deep understanding and passion for 3CX, how it works, and how it can benefit your business or organisation. Our team have over 120 years combined Telecoms / IT experience, and as such are industry leaders in this field. We tailor every deployment and project scope to each business' needs, from simply providing the 3CX licence, to offering a fully managed 3CX "as a service" option.