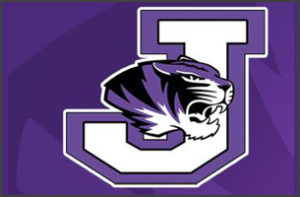 LONDON, UK and JACKSBORO, TEXAS – 24 AUGUST 2016 – 3CX, developer of the next-generation software-based Unified Communications System, has enabled Jacksboro Independent School District (ISD) to cut communications costs and to implement advanced call management — 3CX's cutting-edge technology also helped the school district to retain important federal funding.
Maintenance Costs Drastically Reduced
The school district needed to upgrade its communications system to comply with federal funding requirements, but Director of Technology/Support Services Brett Thomas also wanted to cut calling costs, reduce overhead and maintenance expenses, and to improve call management. Thomas chose 3CX Hosted PBX, working with Fort Worth, Texas-based 3CX Partner Austen Consultants, and it slashed calling costs with IP Telephony by 60 percent, got rid of all extra maintenance costs, drastically reduced the number of DID rentals, and enabled IVR and prioritized call hunting.
3CX's advanced technology also qualified the school district to retain its federal funding.
Jacksboro ISD Director of Technology/Support Services Brett Thomas said:
"3CX has allowed Jacksboro ISD to migrate to an affordable VOIP solution. We could no longer afford the fork-lift upgrades and continual costs of licence changes. 3CX was great to install and we were able to repurpose all of our existing VOIP phones. Our integration partner, Austen Consultants, provided great platform design and implementation solutions."
Read the complete case study to find out how Jacksboro Independent School District cut calling costs, and enabled advanced call management with 3CX.
About 3CX (www.3cx.com)
3CX is a 100% channel company and is the developer of a software-based and open standards IP PBX which innovates communications and replaces proprietary PBXs. 3CX cuts telco costs and boosts company productivity and mobility.
With integrated WebRTC web conferencing, softphones for Mac and Windows and smartphone clients for Android, iOS and Windows phones, 3CX offers companies a complete Unified Communications package out of the box.
250,000 customers worldwide use 3CX including Boeing, McDonalds, Hugo Boss, Ramada Plaza Antwerp, Harley Davidson, Wilson Sporting Goods and Pepsi. Maintaining its global presence, 3CX has offices in the U.S., U.K., Germany, South Africa, Russia and Australia. Visit 3CX on Facebook, Twitter and on Google+.
About Austen Consultants (https://www.linkedin.com/in/austen-consultants-llc-77375698)
Providing effective IT services and solutions is not about selling a service or installing a product. It's about adding value. Facilitating growth. It's about using technology to meet your business and financial goals in ways that give your company a competitive edge. That's the approach we take at Austen Consultants when designing and delivering IT services and solutions. Our staff of certified engineers and consultants combines technical orientation with business insight to create a complete set of services and solutions that are tailored to meet your specific needs. There are lots of IT service providers out there. There are only a select few that are actually focused on providing solutions that fit with the client's way of doing business. Austen Consultants was created with that purpose in mind. We have the knowledge. We have the people. And we have the partners to support your business and technology objectives. Both now as well as into the future.