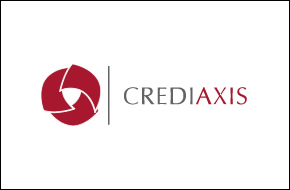 LONDON, UK 20 MARCH, 2015 – 3CX, developer of the next generation software PBX 3CX Phone System announces that Crediaxis, a financial services institution in Mexico, has successfully deployed 3CX Phone System. Crediaxis has 200 employees and nine branches spread across Mexico and needed a cutting-edge telecommunications solution to support its ongoing growth.
Achieving Interoffice Unity with a Flexible IP Solution
After investigating other IP-PBX providers on the market, Crediaxis decided to switch to 3CX Phone System, which was installed by 3CX Partner, Techlife, to free itself of the restrictions imposed by its current telephony system—and for the superior scalability the software-based PBX could bring to the table. 3CX Phone System doesn't lock its users into using one proprietary vendor's services; rather, the 3CX customer can select its preferred VoIP and SIP providers. As such, clients can create customized phone systems that specifically align to their business needs.
Gerardo Ramirez Almanza, Systems Manager at Crediaxis, said:
"The phone system provided by 3CX improved our local and remote communications. Our new PBX system has been one of the most beneficial elements in helping our business grow. The business can now expand, communicate and manage its phone system while sidestepping expensive rates and other limitations it faced before the upgrade."
Read the complete Crediaxis case study and discover how 3CX Phone System offered them the tools for enhanced customer service.
About Techlife (http://www.techlife.com.mx)
Techlife is a Mexican company specialized in telecommunications since 2004, that sales and implements solutions of the highest quality products that exceed the expectations of our customers. We are a company without limits, always looking for new technologies to provide the best solution to your business.
We are a 3CX Partner, and Distributor of Grandstream, Patton, Plantronics, HP, Fanvil, Snom among other brands.
We can offer to your business: pre sales consultancy, solution, implementation, installation, maintenance and programming of telephone switches, voice cabling, fiber and structured network, telephone headsets, security cameras and closed circuit, computer area. To contact us directly please click the following link https://cloud.techlife.com.mx:5001/callus