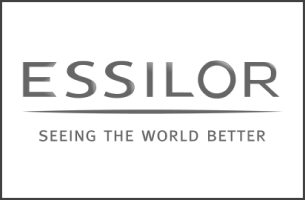 LONDON, UK, 6TH NOVEMBER 2018 – 3CX, developer of the next-generation software-based Unified Communications system, today announces the successful deployment of its innovative software PBX solution at the Benelux headquarters of Essilor Group. Essilor has specialized in visual health for over 170 years and is now the world leader in the design, manufacture and distribution of ophthalmic equipment and lenses.
Being a global company, Essilor needed a UC solution that would not only provide the features and reliability they need to efficiently communicate with colleagues and partners around the world, but that would also enable a more mobile workforce. Having grown out of their previous Alcatel system, and facing high running and maintenance costs, Essilor decided it was time for a change. In looking for the features that would benefit their company, and to increase employee mobility, Network Telecommunications Manager Antoon Makay evaluated various systems and decided that 3CX was the best fit for them.
"3CX is a flexible VoIP solution which gives our organization a big advantage on our competition. Our employees now have the ability to carry out location independent work, boosting productivity and increasing the possibilities when it comes to the growth of the company." – Antoon Makay, Network Telecommunications Manager for Essilor Benelux
Essilor saw significant improvements in overall mobility and employee productivity and feels that the new communications system has given them a competitive edge over other big names in the industry. The deployment was carried out by 3CX partner Kerkhoven Automatisering without the need to stop or disrupt any services, and seamlessly provisioned 300 Yealink IP Phones and 3CX softphone apps.
Read more about Essilor Benelux and their upgrade to 3CX's software PBX in the complete case study.
About 3CX (www.3cx.com)
3CX is a 100% channel company and is the developer of a software-based and open standards IP PBX which innovates communications and replaces proprietary PBXs. 3CX cuts telco costs and boosts company productivity and mobility.
With integrated WebRTC web conferencing, softphones for Mac and Windows and smartphone clients for Android, iOS and Windows phones, 3CX offers companies a complete Unified Communications package out of the box.
250,000 customers worldwide use 3CX including Boeing, McDonalds, Hugo Boss, Ramada Plaza Antwerp, Harley Davidson, Wilson Sporting Goods and Pepsi. Maintaining its global presence, 3CX has offices in the U.S., U.K., Germany, South Africa, Russia and Australia. Visit 3CX on Facebook, Twitter and on Google+.
About Kerkhoven Automatisering (www.kerkhovenautomatisering.nl)
Kerkhoven Automatisering will help you get the best out of your organisation.
We have a broad team of IT specialists in IT infrastructure, telephony, contact centres, and web development. We would like to help you choose the right technology for your company, and assist you with deploying and managing this technology. You will no longer have to deal with multiple IT suppliers; we will be your single point of contact for all technology matters.
The Kerkhoven Automatisering team proves time and again that it is the right partner for your automation efforts. Quality is more important to us than quantity. We supply high-quality solutions at reasonable rates. Our experts shall ensure that ICT opens up opportunities for your company instead of being a burden.