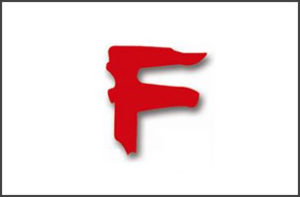 LONDON, UK AND PETERBOROUGH, CAMBRIDGESHIRE, UK –  30 JULY 2016 – 3CX, developer of next-generation software-based Unified Communications Solution, has enabled the Peterborough-based magazine distributor Frontline Group to cut call costs with IP Telephony and to improve business resilience.
Cutting Costs with IP Telephony
Frontline Group, working on an aging analogue system, was spending too much on calls, which went out over the PSTN at high cost. Communications also had to become more reliable and resilient.
To achieve all this, Group Information Services Director Greg Hayden chose 3CX, working with Huntingdon, UK-based 3CX Partner Computer Network Services Ltd. 3CX went to work immediately on existing software and hardware, to slash calling costs with IP Telephony, to provide solid, reliable service, and to assure failover with facilitated backup.
Group Information Services Director Gregg Hayden said:

"If you want to implement a well-featured cost-effective VoIP solution then 3CX should absolutely be on your consideration list. 3CX has provided the staying power we need," Hayden commented.
Read the complete case study to find out how Frontline Group cut calling costs with IP Telephony, and improve business resilience with 3CX.
About 3CX (www.3cx.com)
3CX is a 100% channel company and is the developer of a software-based and open standards IP PBX which innovates communications and replaces proprietary PBXs. 3CX cuts telco costs and boosts company productivity and mobility.
With integrated WebRTC web conferencing, softphones for Mac and Windows and smartphone clients for Android, iOS and Windows phones, 3CX offers companies a complete Unified Communications package out of the box.
250,000 customers worldwide use 3CX including Boeing, McDonalds, Hugo Boss, Ramada Plaza Antwerp, Harley Davidson, Wilson Sporting Goods and Pepsi. Maintaining its global presence, 3CX has offices in the U.S., U.K., Germany, South Africa, Russia and Australia. Visit 3CX on Facebook, Twitter and on Google+.
About Computer Network Services Ltd. ( http://cns-ltd.co.uk/)
Computer Network Services Ltd exclusively provides 3CX as an on-premise and Hosted/Cloud Unified Communications system. Our core foundations are in IT network infrastructure, support and telephony. We understand how your network works and will adapt and adjust any IP Telephony installation to meet your current installation.