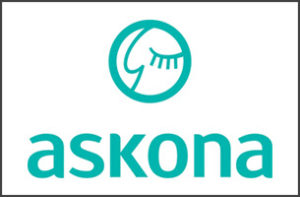 LONDON, UK and KOROV CITY, RUSSIA – 16 SEPTEMBER 2016 – 3CX, developer of the next-generation software-based Unified Communications System, has enabled Russian orthopedic mattress producer Askona Ltd. to cut communications costs, bridge remote offices and achieve complete mobility.
Remote Offices Bridged
Askona Ltd., with 4,000 employees around Russia and Eastern Europe, needed to simplify its communications. to cut calling costs, and support mobility.
Nikita Akimov, head of Network services and Telephony department, looked at many alternative systems, but chose 3CX PRO Edition, working with Moscow-based 3CX Partner ICE Partners. 3CX PRO Edition  slashed phone costs with IP Telephony, bridged remote branches to make interoffice calling free, while 3CX's softphone and smartphone clients provided complete mobility.
Nikita Akimov, head of Network services and telephony department said:
"Clearly, we've attained all our objectives with 3CX; it's all become easy and simple; we've also seen a major increase in productivity, and staff now enjoy complete mobility."   
Read the complete case study to find out how Askona Ltd. cut calling costs, bridged remote offices and achieved complete mobility with 3CX.
About 3CX (www.3cx.com)
3CX is a 100% channel company and is the developer of a software-based and open standards IP PBX which innovates communications and replaces proprietary PBXs. 3CX cuts telco costs and boosts company productivity and mobility.
With integrated WebRTC web conferencing, softphones for Mac and Windows and smartphone clients for Android, iOS and Windows phones, 3CX offers companies a complete Unified Communications package out of the box.
250,000 customers worldwide use 3CX including Boeing, McDonalds, Hugo Boss, Ramada Plaza Antwerp, Harley Davidson, Wilson Sporting Goods and Pepsi. Maintaining its global presence, 3CX has offices in the U.S., U.K., Germany, South Africa, Russia and Australia. Visit 3CX on Facebook, Twitter and on Google+.
About ICE Partners (http://www.icepartners.ru)
ICE Partners was founded in 2008 and is actively engaged in providing IP services and SIP-telephony, sales, installation and maintenance of network equipment, communication devices and video surveillance. As an active player in the market of IT-services, the company is constantly introducing the newest developments, based on the requirements of the business community for professional and high-tech communications.