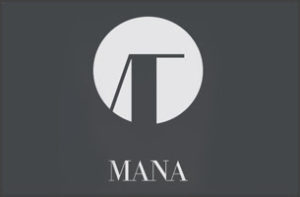 LONDON, UK and LONG ISLAND CITY, NY, USA — 3CX, developer of next-generation software-based Unified Communications solution, has enabled Mana Products to step up to cutting-edge call management, total mobility, and low-cost scalability.
The Long Island City-based Mana Products is the world's leading contract and private label cosmetics manufacturer, creating color cosmetics, skincare and hair care products for the prestige and mass markets for more than 40 years.
With nearly 1,000 employees, and growing fast, Mana Products needed a phone system that offered first-rate call management, mobility, increased productivity and low-cost scalability.
But the legacy Avaya Analog PBX that Mana Products was using couldn't provide for these needs, and was expensive to maintain.
Mana Products Vice President and CIO George Alexandrou was determined to cut costs, and to upgrade communications. Alexandrou looked at Cisco, Avaya and Verizon, but found them to be too expensive.
Alexandrou chose 3CX's Unified Communications solution for its superb value proposition, cheap maintenance and rich offer of features.
"On the road or at the office, 3CX offers a plethora of features and tools for collaboration, productivity and plug-ins for systems like Outlook. From an IT perspective, it is a breeze supporting and maintaining the system." Alexandrou said.

Installation was neat and comely, with the help of 3CX Partner AKA Computer Consulting.
Mana Product employees enjoyed a major boost in mobility and productivity with 3CX, all at a sharply reduced cost.
Each employee now uses a single, portable extension so that calls to the office reach them at home, travelling – anywhere.
Call management was sharply improved using 3CX's powerful Switchboard to monitor and track voice traffic..
Employees enjoy sumptuous collaboration, as they can call, message, chat or hold web conferences whenever they need to, wherever they are, and all at no additional cost. 3CX Unified Communications features have given productivity a boost, along with the ability to integrate business software with the communications system. .
And Alexandrou can increase lines and phones at no extra cost with 3CX, which is limitlessly scalable.
"3CX was designed with the business people in mind," Alexandrou concluded.
Read the complete case study to find out how Mana Products improved communications, achieved total mobility and limitless scalability with 3CX.