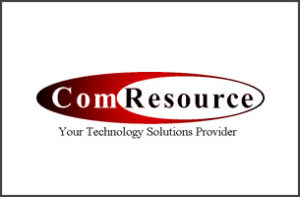 LONDON, UK AND COLUMBUS, OHIO, 09 JUNE 2016 – 3CX, developer of next generation software-based Unified Communications Solution, has enabled ComResource, a business solutions provider,  to cut communications costs, and to upgrade to advanced communications using its cutting-edge technology.
Founded in 1991, Columbus, Ohio-based ComResource focuses on helping clients understand how technology can be used to improve their business processes, offering services that their clients cannot provide themselves. ComResource now has customers ranging from SMBs to the Fortune 500, more than 200 employees, and is growing fast.
But the Cisco Call Manager PBX the company was using couldn't keep up. Administration was very difficult and upgrade fees were astronomical, more than $200,000.
To support that rapid growth, Director of Infrastructure Delivery Services Brian Shell needed a phone system that could cut communications costs, bridge its remote offices around the country, scale up easily and cheaply and boost productivity with Unified Communications resources. Shell chose 3CX:
"3CX has always exceeded our expectations. We love 3CX for its reliability, robust feature-set and user-friendly administration," Shell said.
As a highest-level 3CX Platinum Partner, it was a logical choice: ComResource IT staff already knew every aspect of 3CX Phone System in detail, after extensive training in its Partner Program. Installation took no time at all. The virtualized IP PBX connected up seamlessly to the company's existing hardware, software and phones. The company saved more than $100,000 in communications costs after installing 3CX.
Remote offices were bridged, with an entire division running on a secondary 3CX licence, and a satellite office with 3CX on its own server. Internet telephony made interoffice calling free, and lowest-cost routing ensured that calls via the PSTN were at the minimum charge. A full set of call forwarding features enabled complete control of how calls are handled.
ComResource attained total mobility with 3CX. Workers could be reached anywhere on their own single portable extensions via their softphone and smartphone clients.
Productivity increased as workers took advantage of free calls to colleagues, instant messaging, chat and video conferencing. Scaling up was simple and cost-free, as ComResource could add as many phones and lines as it wished with no cost – there are no additional licence fees. All in all, 3CX gave ComResource's teams the independent features that they need to meet their business requirements.
Read the complete case study to find out how ComResource cut communications costs, geared up to advanced call forwarding, achieved total mobility and limitless scalability with 3CX.
About 3CX (www.3cx.com)
3CX is a 100% channel company and is the developer of a software-based and open standards IP PBX which innovates communications and replaces proprietary PBXs. 3CX cuts telco costs and boosts company productivity and mobility.
With integrated WebRTC web conferencing, softphones for Mac and Windows and smartphone clients for Android, iOS and Windows phones, 3CX offers companies a complete Unified Communications package out of the box.
250,000 customers worldwide use 3CX including Boeing, McDonalds, Hugo Boss, Ramada Plaza Antwerp, Harley Davidson, Wilson Sporting Goods and Pepsi. Maintaining its global presence, 3CX has offices in the U.S., U.K., Germany, South Africa, Russia and Australia. Visit 3CX on Facebook, Twitter and on Google+.
About ComResource (www.comresource.com)
ComResource, Inc., founded in 1991, is a privately-owned and operated company based in Columbus, Ohio. We are a business technology solutions provider that focuses on helping our clients understand how technology can be used to improve their business processes. ComResource is a unique IT Services company in that we not only offer our clients services which supplement or enhance their own staff, we also offer solutions which will enhance their current business systems.