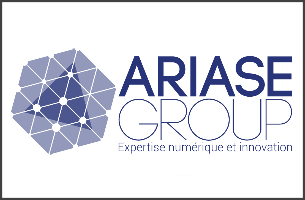 LONDON, UK, 14 MARCH 2017 – 3CX, developer of the next-generation software-based Unified Communications system, announces that French network, telecoms and mobility experts Ariase Group, has successfully installed its VoIP PBX solution across its multiple sites. Based in the heart of Brittany's digital community, the company was in need of a more modern and feature-rich communications solution to meet their unique business needs.
An internal audit revealed that Ariase's Asterisk®*-based phone system was unable to keep up with the demands in the organization's pivotal standing in providing high quality connectivity solutions to consumers and businesses in France. With a staff of 75 people across 20 locations, Ariase found that its old system was too fragmented for its requirements, and so turned to 3CX for its complete and easy to use solution.
With four call centers providing customer service 24/7, the company could not afford to incur any downtime during installation. The group found deployment simple and was able to have the system up and running in a matter of hours with no downtime and no additional employee training.
The company has since seen the productivity of call center agents increase with it's Unified Communications features, all while reducing maintenance costs.
"We are delighted with the integration of the 3CX solution, which since its installation with Ariase Group has been very effective on our multi-site activities and internationally." – Damien Geffray, Director of Call Center and Infrastructure
Read the complete case study to find out more about how Ariase Group is benefiting from 3CX.
* Asterisk® is a Registered Trademark of Sangoma Technologies. This trademark is not affiliated with 3CX, its products, or its websites. Sangoma Technologies is not the source of, and does not sponsor or endorse, the products/services promoted here. 3CX is not associated with or sponsored by Sangoma Technologies. All product and company names are trademarks™ or registered® trademarks of their respective holders. Use of them does not imply any affiliation with or endorsement by them.