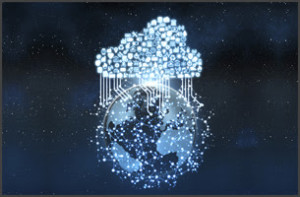 What is the role of the reseller as the cloud replaces physical technology?
Value-added resellers used to take 40 percent of sales from hardware, but now there is less and less hardware to sell. This means VARs have to change: Providing services to clients is key for success, and products that provide business solutions have become far more important to them.
The reason is clear: Cloud services are taking ever-larger shares of enterprise IT's storage, applications, and computing. The global infrastructure-as-a-Service (IaaS) market  is projected to grow from $23 billion in 2015 to $34 billion in 2018, with a Calculated Annual Growth Rate (CAGR) of 10.27 percent. Software as a Service spending will show a  CAGR of 8.14 percent in the same period, according to Technology Business Research.
So VARs are adapting, according to research by CompTIA published in July 2015, with about 40 percent actively shifting to consulting services as a main activity.
VARs are becoming experts at helping their customers succeed, developing business solutions involving platforms, ranges of products, and customer service.  A VAR should become a trusted consultant to its clients, rather than just a product vendor.
The kind of product that attracts VARs' interest is also different. VARs have a particular interest in turnkey products — solutions that have evolved to a point in which they offer full-scale solutions to clients, rather than just fulfilling technology functions.
3CX offers just that kind of product. 3CX not only provides VARs with a fully evolved software-based PBX, with complete out-of-the-box Unified Communications services, but the VAR can host the phone system in its own cloud, providing a solution for clients while retaining control over the installation and client data. It's a product that's entirely adapted to the changing role of the VAR, as it offers business solutions — simplified maintenance, slashed phone costs, and total mobility for employees. And 3CX offers a rewarding and incentivizing partner program.
VARs interested in partnering with 3CX can learn more here.
About 3CX (www.3cx.com)
3CX is a 100% channel company and is the developer of a software-based and open standards IP PBX which innovates communications and replaces proprietary PBXs. 3CX cuts telco costs and boosts company productivity and mobility.
With integrated WebRTC web conferencing, softphones for Mac and Windows and smartphone clients for Android, iOS and Windows phones, 3CX offers companies a complete Unified Communications package out of the box.
250,000 customers worldwide use 3CX including Boeing, McDonalds, Hugo Boss, Ramada Plaza Antwerp, Harley Davidson, Wilson Sporting Goods and Pepsi. Maintaining its global presence, 3CX has offices in the U.S., U.K., Germany, South Africa, Russia and Australia. Visit 3CX on Facebook, Twitter and on Google+.