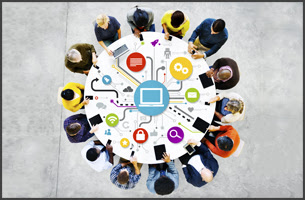 The 3CX online community is large, and it gets larger every day, bringing all our users together. Our new Community Manager, Nick Digalakis, will make that sharing more powerful and more meaningful, as he joins the community to help answer questions and process feedback for the development team.
As a member of the Support Team and a 3CX Technical Trainer, Nick has ample experience of the issues that arise. He will have answers to many of your questions, and, when he doesn't, he'll know how to find them.
No matter how complex or specific your concern is, don't worry: he has heard it all. Nick will maintain communication, motivation and efficiency between 3CX and our community of followers, customers and partners by providing you with information, questions and challenges.
Best of all, he'll help you share your concerns with other users, moving discussions forward so that everyone learns something from them. If there are issues that you feel we haven't addressed, he will see how best to get you the information you need. If you have new ideas for our software, he will be able to see how we might take them into consideration.
Join the forums, and you'll get answers, broaden your experience, and find out what other users are saying.