LONDON, UK 12 SEPTEMBER, 2014 – 3CX, developer of the award-winning Windows VoIP PBX 3CX Phone System announces that Corset Wholesale, a manufacturer of high quality corsets, has deployed 3CX Phone System. 3CX has enabled Corset Wholesale to keep in touch with its global customer base by providing a feature-rich call centre with 24/7 customer helpline. Following the deployment, Corset Wholesale noticed an immediate improvement in the ease of communications between staff and customers.
With the improved voice quality offered by 3CX Phone System, Corset Wholesale's employees have been able to communicate more effectively with its customers. This has not only improved productivity, but also reduced the workload for the company's employees. As 3CX Phone System runs on Windows, the new PBX integrated seamlessly with Corset Wholesale's existing operating system. In addition, the company was impressed by the informative and user friendly 3CX Management Console which could be easily managed internally, thereby cutting down on admin costs.
Neeraj Kumar Thakur, General Manager of Corset Wholesale said:
"Our staff are extremely happy with 3CX Phone System. As a user-friendly solution it has helped reduce their workload and enabled us to keep in touch with our customers more easily."
Read the complete Corset Wholesale case study and find out how 3CX Phone System provided the company with a high quality global call centre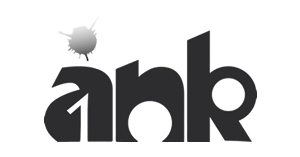 About Ank Technologies (www.anktechnologies.com)
Ank Technologies, under the umbrella of Ank Incorporation (formerly known as Etyping Services), is an IT Enabled Solutions Provider catering to Digital Communications Solutions, IT Solutions and Services & IT Outsourcing. Ank Technologies is dedicated to achieving a symbiotic growth of its partners across India and its neighboring countries by providing a healthy channel with the unified vision of reaching out to a wider base of users globally.