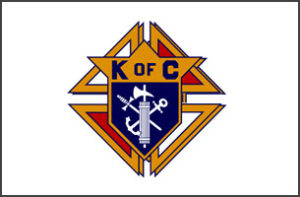 LONDON, UK, 06 JANUARY 2017 – 3CX, developer of the next-generation software-based Unified Communications System, announces the successful deployment of its VoIP solution at Trinity Council 5467, the local Knights of Columbus council serving Bethany and Woodbridge, Connecticut. The council is a non-profit that works closely with Our Lady of the Assumption Parish, which is also located in Woodbridge. Trinity Council operates with the goal of enriching the lives of community members by adhering to its core principles of charity, unity, fraternity and patriotism.
The Council currently has 80 members. But because the Knights of Colombus is a non-profit organization without full-time employees and limited financial resources, the group required a low-cost, easy to manage and professional telecoms solution to help connect members, the group's leadership and the community at large.
Bob Kane, Communications Director and Past Grand Knight, explained the technology issues that Trinity Council needed to address when shopping for their telecoms solution.
"Ease of setup, maintenance and reliability were all requirements since everyone managing the infrastructure volunteers their time to do so. Smartphone support was also critical, since everyone in the organization is virtual and does not reside in a central office."
Installation was carried out by 3CX Gold Partner 7G Technologies.
Read the complete case study here and discover all the benefits that the Knights of Columbus experience with 3CX.
About 3CX (www.3cx.com)
3CX is a 100% channel company and is the developer of a software-based and open standards IP PBX which innovates communications and replaces proprietary PBXs. 3CX cuts telco costs and boosts company productivity and mobility.
With integrated WebRTC web conferencing, softphones for Mac and Windows and smartphone clients for Android, iOS and Windows phones, 3CX offers companies a complete Unified Communications package out of the box.
250,000 customers worldwide use 3CX including Boeing, McDonalds, Hugo Boss, Ramada Plaza Antwerp, Harley Davidson, Wilson Sporting Goods and Pepsi. Maintaining its global presence, 3CX has offices in the U.S., U.K., Germany, South Africa, Russia and Australia. Visit 3CX on Facebook, Twitter and on Google+.
About 7G Technologies (www.7gtech.com)
7G Technologies addresses the IT demands that all businesses face every day. We rebuilt the old model of paying for IT services from the ground up. By offering a broad range of services and tapping a vast pool of local, knowledgeable, real-world IT and business partners, we are breathing new life into IT services and doing it at a price far more competitive than nearly all other IT service groups in the industry. We are huge fans of the 3CX phone system! Not only do we sell and support it but we USE it! Call us to schedule a live demo at the 7G office.