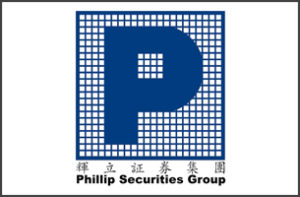 LONDON, UK, 07 NOVEMBER 2016 – 3CX, developer of the next-generation software-based Unified Communications System, announces the successful deployment of its PBX at Phillips Securities Group in Singapore. Terence Tung, Network Manager of Phillip decided to replace the company's traditional telephone system and recording system, with a view to gearing up to IP telephony which provides an all in one solution, and the ability to bridge its eight Hong Kong offices.
Since the deployment, Phillips Securities Group has experienced tremendous financial gains as all eight offices are bridged, making interoffice calling free. Additionally, employees can take advantage of 3CX's advanced Unified Communications features such as messaging, chat, audio and video conferences making communication much more efficient and easy.
Installation was fast and easy thanks to Hong-Kong based 3CX Partner OPScommunication Ltd.
Terence Tung, Network Manager, Phillips Securities Group:

"3CX has cut Phillip's phone costs sharply. Voice calls go out over the IP phone system, and are routed over the PSTN at the lowest cost"."The company's eight offices are bridged, and interoffice calls become free with IP telephony. Employees can now also message, chat and initiate audio and video conferences to speed up communications".
Read the complete case study here.
About OPScommunication Ltd (www.ops.com.hk/)
Incorporated in early 90's, "office productivity solutions" is the spot of enthusiasm that motivate us to pursuit of excellence. "We distinguish ourselves by being agile and professional". With over 20 years' experience in IT industry, we strive to deliver quality business solutions that bring efficiency, effectiveness and return on investments. The customers we have been serving are as numerous as more than thousand corporations, in different business sectors, from Small Medium Enterprise to Multi-national corporations.
About 3CX (www.3cx.com)
3CX is a 100% channel company and is the developer of a software-based and open standards IP PBX which innovates communications and replaces proprietary PBXs. 3CX cuts telco costs and boosts company productivity and mobility.
With integrated WebRTC web conferencing, softphones for Mac and Windows and smartphone clients for Android, iOS and Windows phones, 3CX offers companies a complete Unified Communications package out of the box.
250,000 customers worldwide use 3CX including Boeing, McDonalds, Hugo Boss, Ramada Plaza Antwerp, Harley Davidson, Wilson Sporting Goods and Pepsi. Maintaining its global presence, 3CX has offices in the U.S., U.K., Germany, South Africa, Russia and Australia. Visit 3CX on Facebook, Twitter and on Google+.