Leading provider of IP telephony solutions will provide 3CX Partners in the Korean market with technical and sales support, licences, and training events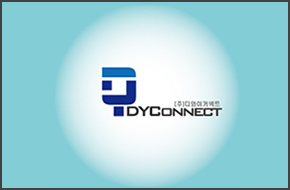 LONDON and SEOUL, 30 January 2013 – 3CX, developer of the award winning Windows VoIP PBX 3CX Phone System, today announced it has named DYConnect an authorized distributor for South Korea. DY Connect, one of South Korea's premier IP Telephony consultancies, will promote and sell 3CX Phone System throughout the country. The company will host training seminars and provide full technical support to 3CX Phone System customers.
"As an authorized 3CX distributor, DYConnect will help 3CX provide the best, most feature-rich VoIP PBX on the market to companies and institutions throughout South Korea," said DY Choi, CEO of DYConnect. "We want to bring 3CX Phone System to companies and institutions looking to reduce overall telephony costs and leverage Unified Communications to make their enterprises more productive and cost-efficient."
In defiance of the ongoing global economic downturn, Global Finance estimates South Korea will see real GDP growth of 3.5 percent for 2012. Korean small and medium enterprises (SMEs) play a pivotal role in the country's growing economy, accounting for 99.9 percent of all enterprises (3 million), 87.7 percent of all employees (10.8 million employees) and 47.6 percent of production.
"SME telecommunications spending continues to increase in South Korea, and we believe our partnership with DYConnect will help us build market share in one of the world's most technologically advanced economies," said Stephen Corrigan, 3CX Sales Director.  "This is exciting new terrain for us, and we are thrilled to have DYConnect as our partner."
About 3CX
3CX is the developer of the 3CX Phone System, an open standard unified communications platform for Windows that works with standard SIP phones and replaces any proprietary PBX. The 3CX Phone System is more manageable than standard PBX systems and delivers substantial cost savings while increasing productivity. Some of the world's leading companies and organizations use the 3CX Phone System, including Boeing, the Caterham F1 Team, Intercontinental Hotels & Resorts, Harley Davidson, and MIT.
3CX was named a CRN Emerging Vendor in 2011 and 2012 and has been awarded Windows Server Certification – the company has also won the Windowsnetworking.com Gold Award, the Windows IT Pro 2008 Editor's Best Award and a Best Buy Award from Computer Shopper. 3CX has offices in Australia, Cyprus, Germany, Hong Kong, Malta, South Africa, the UK and the U.S. Please visit our website, https://www.3cx.com, and 'Like' our Facebook page, http://www.facebook.com/3CX/.
About DYConnect
Based in Seoul, DYConnect provides IP Telephony and IP Contact Center consulting services and implementation to companies and organizations throughout Korea. The company also offers clients cloud and server virtualization and mobile VoIP development.  For more information, please visit www.dyconnect.kr and the company's Facebook page, http://www.facebook.com/dyconnect.