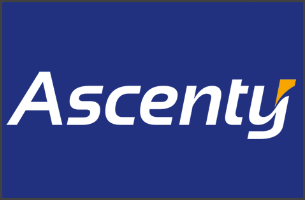 LONDON, UK, 13 FEBRUARY 2017 – 3CX, developer of the next-generation software-based Unified Communications solution, announces the successful deployment of its VoIP PBX system across São Paulo based Ascenty's data centers. Incorporated in 2010, the company has quickly grown to become one of the largest data centers in Brazil and thus, chose 3CX to help continue with its expansion.
The company needed a scalable solution that could keep inline with its plans for growth over the coming years and chose 3CX due to its ease of management and installation. With the help of 3CX distributor Witec, they were able to install in a matter of hours, keeping downtime to a minimum – a crucial requirement for the data center.
Additionally, the company can now enjoy 3CX's advanced unified communications features, unparalleled mobility and lower telephony costs. 3CX also allows Ascenty, which became the first data center company to receive ISO 14001 certification, to stay true to their environmentally friendly business practices.
IT Governance Manager, Fábio Trimarco, describes the benefits that Ascenty saw right away.
"With 3CX, we gained a new platform of high availability VoIP, easy system administration and advanced communications features that allow for greater mobility. Now we can provide our teams with more quality telecommunications capabilities and respond quickly to attend to the needs of our customers."
Read the complete case study to find out how Ascenty is growing their business with 3CX. 
About 3CX (www.3cx.com)
3CX is a 100% channel company and is the developer of a software-based and open standards IP PBX which innovates communications and replaces proprietary PBXs. 3CX cuts telco costs and boosts company productivity and mobility.
With integrated WebRTC web conferencing, softphones for Mac and Windows and smartphone clients for Android, iOS and Windows phones, 3CX offers companies a complete Unified Communications package out of the box.
250,000 customers worldwide use 3CX including Boeing, McDonalds, Hugo Boss, Ramada Plaza Antwerp, Harley Davidson, Wilson Sporting Goods and Pepsi. Maintaining its global presence, 3CX has offices in the U.S., U.K., Germany, South Africa, Russia and Australia. Visit 3CX on Facebook, Twitter and on Google+.
About Witec (www.witec.com.br)
WITEC IT Solutions is an IT company specialized in network infrastructure and telecom. With more than 10 years of experience in the IT market, and technical staff certified in 3CX, analog PBX, IP PBX, Server Virtualization, App Virtualization, Amazon AWS, Microsoft Azure, Cabling, Security solutions and consulting. Visit Witec IT Solutions on Facebook.