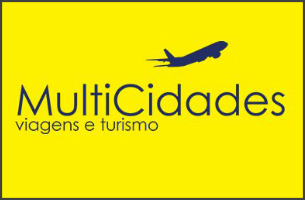 If there's one thing for sure in the travel industry, it's that communication is key. Being able to effectively communicate with customers and partners ensures the best deals are always made, ensuring profits for agencies and satisfaction for those using the services. We've all been on the receiving end of a flight dramatically increasing in price just as we're about to commit, or hotel rooms disappearing in a matter of minutes. For Multicidades Viagens e Turismo, reliable communications were essential to ensure that their customers remained happy and their business could grow.
With their previous EdgeVox PBX, the company found that a lack of features, delays to technical support and no high availability left them with a limited ability to communicate. The company's IT Manager, Fernando Doro, began to seek out an EdgeVox alternative; a solution that could provide better support, reliability, increased functionality, and cost savings.
"The time for change was high with our Edgevox system. We did not have high availability, technical support was always delayed, and there was a lack of features that drastically reduced our ability to communicate, like the status of other extensions, for instance" – Fernando Doro, Multicidades IT Manager
In working with 3CX partner Witec, and after looking into a COLAB solution, Doro opted for 3CX. Multicidades was happy to find that installation of the system was completed in a matter of hours without incurring any downtime. What's more, Multicidades' employees were able to get up and running with the new system without any learning curve, adapting to the modern, user-friendly interface and making use of 3CX's advanced unified communications features.
In addition to improved support, reliability and functionality, Doro also pointed out that their management and maintenance had been significantly decreased. Moreover, the UC features and softphone/smartphone clients have enabled better productivity and mobility across branches and employees. Their customers can now be sure that with Multicidades Viagens e Turismo their every travel need will be met.
Find out more about Multicidades experience with 3CX in the complete case study.