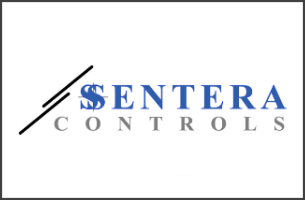 LONDON, UK, 11 APRIL 2017 – 3CX, developer of the next-generation software-based Unified Communications system, announces the successful installation of its VoIP IP PBX solution in the Belgian and Bulgarian headquarters of HVAC Controls Provider, Sentera. The Sentera Group, founded in 1997, serves the residential housing market worldwide and is supported by sales offices in Belgium, Lithuania, Ukraine and Bulgaria. With a growing presence in the global market, and an increasing number of partners and distributors, Sentera Controls sought after a flexible PBX solution that would support company expansion.
In their search for a more intuitive and cost-effective solution with added flexibility and integrated UC features, Sentera turned to 3CX, which allowed the company to benefit from enterprise-level communications at a fraction of the cost. Not only was Sentera able to reduce telco costs, but also time and money spent on IT administration.
In a matter of hours Sentera was able to easily deploy 3CX with no down time and saw an immediate improvement in employee communications.
The company's Network Telecommunications Manager, Joe Raskin, commented:
"With 3CX, the organization's communications just flow. User groups, departments, wherever needed, employees are always reachable via the same system."
Find out more about Sentera's successful installation in our case study.
About 3CX (www.3cx.com)
3CX is a 100% channel company and is the developer of a software-based and open standards IP PBX which innovates communications and replaces proprietary PBXs. 3CX cuts telco costs and boosts company productivity and mobility.
With integrated WebRTC web conferencing, softphones for Mac and Windows and smartphone clients for Android, iOS and Windows phones, 3CX offers companies a complete Unified Communications package out of the box.
250,000 customers worldwide use 3CX including Boeing, McDonalds, Hugo Boss, Ramada Plaza Antwerp, Harley Davidson, Wilson Sporting Goods and Pepsi. Maintaining its global presence, 3CX has offices in the U.S., U.K., Germany, South Africa, Russia and Australia. Visit 3CX on Facebook, Twitter and on Google+.