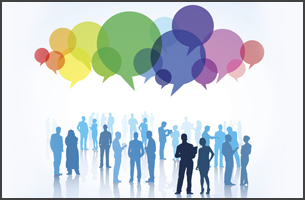 In the past year we've made significant changes to our website and forums in an effort to make our online community experience more useful and engaging for our partners and users.
To make this communication more seamless throughout the website, we have integrated our forum platform with the 3CX blog, so that only one set of credentials is required to join in the conversation no matter where you are on the site. This means that in order to comment on a blog post, you must have a 3CX Community account.
If you have not already done so, we invite you to join the 3CX Forums where you can talk to 3CX Technical Support Engineers, and other experts and users in the community, all about the PBX. You can also take part in the discussion over at 3CX Ideas, where you can view others' suggestions, comment, up-vote and, of course, share your own ideas. If you already have a community account, you can continue to use this on the forums and now also on the blog.
We look forward to seeing you in the 3CX Community!