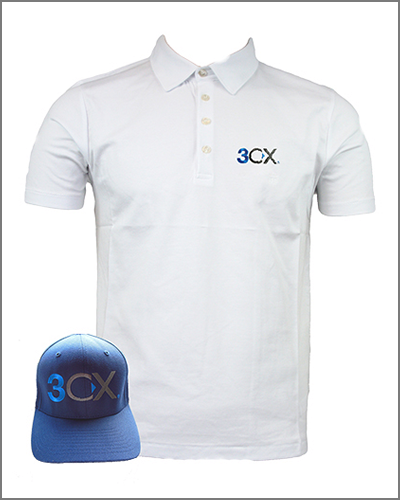 We want to encourage all partners and users to become 3CX Certified. All who gain 3CX Certification from today will receive a free 3CX branded cap or polo shirt.
If you become 3CX Certified you will be able to:
Understand your customers' requirements
Perform installations quickly and troubleshoot more efficiently
Customize 3CX Phone System with greater ease
Provide better support to your customers
Your 3CX Certification means better, more profitable installations of 3CX Phone System, which means you'll earn more service revenue from happier customers.
It's becoming exceedingly important to get 3CX Certified, as it will soon be a requirement if you wish to become a Premium Partner, or if you wish to remain a Preferred Partner.
The online 3CX Certification exam has been designed to test 3CX Partners and users on their knowledge of 3CX Phone System. Increasing your knowledge of 3CX Phone System and gives you the information you need to better support and help your customers.
To prepare for the certification test, you can watch our 3CX Online Training Video Courses, which will provide you with an overview of all the expertise and know-how you'll need to pass. Once you've watched the online training video courses, take the 3CX Certification Test here.
All 3CX Partners can attend any of the many free 3CX Training Events held worldwide each year to learn the best techniques for selling and deploying 3CX Phone System, and to get acquainted with the 3CX Team.
Become 3CX Certified and wear it proudly.
This offer expires on the 1st of September 2013.