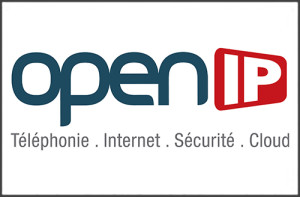 3CX and OpenIP partner to offer a best-of-breed Hosted PBX designed for the channel only
LONDON UK & PARIS, FR 10 DECEMBER 2015 – 3CX, developer of next generation software-based PBX, 3CX Phone System for Windows and OpenIP announce that OpenIP will offer 3CX as a Hosted PBX for 3CX Partners in France.
OpenIP are launching a service for 3CX Partners called MyCloud3CX from which 3CX Partners can obtain their complete Cloud package of 3CX Phone System. The SIP trunking services will be provided by OpenIP. Additionally, MyCloud3CX includes the following:
Phone number creation or portability.
Data Access delivered directly to the OpenIP infrastructure to ensure the quality of Voice Service.
Access to Cloud instances that are compliant with all 3CX Phone System licences.
Hosted 3CX is a Game Changer
Hosted 3CX removes all the barriers that have been blocking the hosted PBX market with superior architecture and flexible delivery options. 3CX in the cloud is a fully virtualized instance, with its own set of dedicated PBX services, as well as completely separate data stores.
With 3CX in the cloud, customers will have a dedicated PBX separated from and unaffected by other tenants. In addition they will have access to all the features of the on-premise version such as web conferencing, instant chat, presence and so on. Furthermore, they can choose their preferred telecom vendor and retain the ability to move from hosted to on-premise whenever they wish.
Nick Galea, CEO 3CX, says:
«France is a fast growing market for 3CX. This new program with our long-term partner OpenIP will boost the business of our existing resellers by offering them a new way to sell our solution. 3CX hosted is not a multi-account system, each instance is completely virtualized, setting it apart from traditional hosted PBX solutions".

Laurent Silvestri , President of OpenIP says:
"We are excited to go even further with 3CX. MyCloud3CX will open new business opportunities to our resellers. 3CX Phone System for Windows matches exactly the needs of our resellers and their customers, especially when considering the ease of deployment and the large range of included features."
Developed With the Reseller in Mind
3CX Phone System v14 in combination with OpenIP's MyCloud3CX package, promises a more channel-friendly product by offering resellers new ways to benefit from the market:
Leaves reseller in complete control of customer account.
Offers reseller a fully validated SIP trunk.
Offers reseller a real time billing and service dashboard.
Ample scope for sales of add on services, hardware & integration.
Ability to offer on-premise or hosted deployment as customer prefers.
Obtain the best priced Hosted PBX solution in the market.
Ability to choose from a large number of supported IP Phones.
Ability to integrate mobile devices as alternative to IP Phones.
Free training & support.
Resellers will also enjoy increased flexibility as they will have the option of buying virtual instances hosted by OpenIP, one by one, month by month until it's more profitable for a reseller to host their own. With 3CX Cloud PBX resellers can deploy up to 25 instances per server in a fully automated way. Partners will be able to support many customers, making it a much more scalable and therefore a much more profitable solution.
This partnership between 3CX and OpenIP opens doors for resellers who have felt that hosting 3CX themselves was not possible. They will now be able to offer their customers a virtual service which will give them and their customers maximum flexibility and high quality.
Additional Offerings
In addition to the tools and training available from 3CX, OpenIP with MyCloud3CX also provides:
The technical documentation required for installation and administration.
Lead generation from the OpenIP website.
Webinars dedicated to MyCloud3CX.
About 3CX (www.3cx.com)
3CX is a 100% channel company and is the developer of a software-based and open standards IP PBX which innovates communications and replaces proprietary PBXs. 3CX cuts telco costs and boosts company productivity and mobility.
With integrated WebRTC web conferencing, softphones for Mac and Windows and smartphone clients for Android, iOS and Windows phones, 3CX offers companies a complete Unified Communications package out of the box.
250,000 customers worldwide use 3CX including Boeing, McDonalds, Hugo Boss, Ramada Plaza Antwerp, Harley Davidson, Wilson Sporting Goods and Pepsi. Maintaining its global presence, 3CX has offices in the U.S., U.K., Germany, South Africa, Russia and Australia. Visit 3CX on Facebook, Twitter and on Google+.
About OpenIP
Created in June 2005, OpenIP is a Unified Communications provider that focuses on the SMB Market with a comprehensive Telecom and Cloud offer. OpenIP has its own Cloud infrastructure and is connected to main national telecom carriers. OpenIP has developed a unique SIP expertise and is certified with a dozen of IPBX manufacturers.
OpenIP achieved a turnover of € 7.1m in 2014 and expects a turnover of € 9 m in 2015.
Through its resellers Division, comprising nearly 500 integrators, OpenIP provides the SMB market with a complete offer combining local technical advice and a full range of communication services : IP Telephony (IPBX, IPCentrex, SIP Trunking, IPFax), broadband Internet access (xDSL and optical fiber) and Unified Communications solutions.
Through its operators Division, OpenIP offers an Infrastructure as a Service offering (IaaS) that allows operators or national integrators to build their own telecommunication solutions. For more information: www.openip.fr