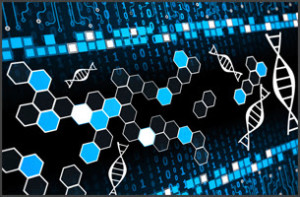 At least, South Korea's KT thinks so. The company (formerly known as "Korea Telecom") is investing $130 million in the launch of an Internet of Small Things (IoST) specialized network, KT announced at a press conference in Seoul on March 29.
The purpose of the new network is to connect tiny sensors, which collect "small data," to computers for analysis and eventually to our smartphones so that we can action the information.
Small data may be tiny, but it matters, because it gives us real-time information about important things. For example, running out of a medicine you need to take every day is no small thing, but a small sensor can tell you when it's about to happen and the IoST network can put the information on your screen. The small data can be added into big data to determine patterns of medicine use — are people taking the right amount?
So collecting small data can have a big effect on businesses, which can save millions by implementing what they can learn from it. Which is why KT is providing 100,000 of these very small sensors which operate on very low power consumption for free, and giving users network service without charge for year. The aim is to increase the number of connected IoST modules to 4 million by 2018, a KT spokeswoman said. The network will operate over KT's energy-efficient LTE-M service.
The company showed off solutions for bicycle security — the sensor can tell if your bicycle is being tampered with — and a solution for blood transportation that can automatically notify carriers if something goes wrong with the container. Small data fed into big number crunchers will teach bicycle makers to produce thief-proof machines and how to take better care of scarce blood samples.
But getting all this information to a place where it can be used will require inexpensive and reliable means of communication. This is where the IP PBX comes in: It can connect up a large number of devices with very low bandwidth requirements while consuming small amounts of energy. This will allow a virtual PBX user to connect up with, and to receive information from all the different devices and things in the IoST.
Then IP PBX users can analyze data and communicate results to where they can be acted upon — proving, once again, that size matters because small data is going to create a very big opportunity for the telecoms industry.