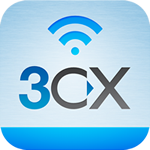 The Complete Turn-Key IP PBX Solutions Webinar was a great success, with 225 people attending. It was presented by 3CX Channel Manager, Brian Conway and Ramon Felder, CEO of Patton-InAlp Networks AG.
If you couldn't attend the webinar, you can watch the recording of it below. The video also discusses:
– Connecting your existing phone lines to VoIP services
– Making use of unified communications features with 3CX MyPhone
– Connecting existing legacy phone and fax equipment
– Connecting to remote offices with low-cost IP telephony
– Connecting with your office whilst on the road and from home
– Connecting with voice and data survivability for business continuity
– Business benefits of 3CX Phone System, the leading Windows-based PBX
– How Patton VoIP Gateways interconnect legacy telephony with VoIP systems
– Pros and Cons of several TDM to IP migration strategies
– Auto-Provisioning SmartNode with 3CX Phone System
Download 3CX Phone System and see how your business can increase productivity by making use of Unified Communications.