Prestigious Kozminski University drops Siemens HiPath PBX in favour of 3CX Phone System to increase staff mobility,  improve customer service and ease PBX administration time.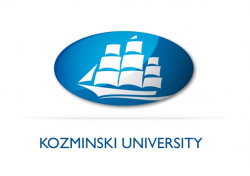 Warsaw, Poland – 3 September 2012 –  3CX, developer of the popular Windows-based VoIP PBX, 3CX Phone System, has announced that the Kozminski University in Poland has successfully implemented 3CX Phone System along with the 3CX Call Center Module and made savings of €20,000 on their annual telephony costs as a result.
Kozminksi University is internationally renowned for its Business Management and Finance programmes, and is considered by the Financial Times to be the best Business School in Central and Eastern Europe.
Previously, Kozminski University had been using a Siemens HiPath PBX but they had found it difficult to maintain, tough to monitor, and very expensive with annual maintenance and leasing costs. It was decided that a new phone system was required that could live up to the reputation of the prestigious University.
After reviewing PBXs from Siemens, Asterisk®* and Cisco, 3CX Phone System was chosen as it was well priced up-front while offering all the features that were required, such as Unified Communications, right out of the box. Being software based, it runs on Windows and is simple to administer and maintain. It is far easier and cheaper to scale than a proprietary PBX that would require additional, expensive, hardware modules. As a result, and as call costs are also lowered, 3CX Phone System has reduced Kozminski University's annual telephony costs by €20,000.
Additionally, staff also save a lot of time. For example, staff often change the rooms they work in, and previously it was a difficult and time consuming task to move or set up a new extension. With 3CX Phone System, this task only takes a couple of minutes and is easy to do without the need for assistance from a third party.
"With 3CX I can finally manage all our systems from one place," said Tomasz Ryszard Gwiazda, Kozminiski University's System Administrator. "I am very satisfied with 3CX. It was very easy to install and configure. We can now make changes to the PBX ourselves in no time. 3CX Phone System has helped us improve our customer service and we are now more flexible and more cost effective than we were with a traditional PBX."
Read the full case study on why Kozminski University chose 3CX Phone System and how they benefit from it.
About 3CX
3CX is the developer of 3CX Phone System – an open standard unified communications platform for Windows that works with standard SIP phones and replaces a proprietary PBX. 3CX is more manageable and can deliver substantial cost savings besides increasing productivity. Leading companies worldwide such as Caterham F1 Team, Boeing, Ohio State University, MIT and RE/MAX use 3CX Phone System. 3CX has been listed as a CRN 2011 Emerging Vendor and has earned Windows Server Certification as well as other numerous awards, including The Windowsnetworking.com Gold Award, the Windows IT Pro magazine 2008 Editor's Best Award and a Best Buy Award by Computer Shopper Magazine. 3CX has offices in the UK, USA, Germany, Cyprus, Malta, Australia, South Africa and Hong Kong. For more information, visit: https://www.3cx.com and find us on Facebook at http://www.facebook.com/3CX/ .
* Asterisk® is a Registered Trademark of Sangoma Technologies. This trademark is not affiliated with 3CX, its products, or its websites. Sangoma Technologies is not the source of, and does not sponsor or endorse, the products/services promoted here. 3CX is not associated with or sponsored by Sangoma Technologies. All product and company names are trademarks™ or registered® trademarks of their respective holders. Use of them does not imply any affiliation with or endorsement by them.