Annual telephony costs reduced by 30% with 3CX Phone System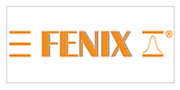 LONDON and VIENNA, 7 March 2013 — 3CX, developer of the award-winning Windows VoIP PBX 3CX Phone System, today announced the successful installation and operation of 3CX Phone System at METO FENIX Handels GmbH. 3CX Phone System replaces the company's limited Siemens Hicom PBX, and is now managing 6,500 calls per month for METO FENIX, which has seen a 30 per cent drop in its annual telephony costs.
METO FENIX offers retailers innovative solutions for product pricing, showroom advertising, shelf management, shopping convenience and smart and secured merchandising. Even though the company provides its customers with cutting-edge technology solutions, its Siemens Hicom PBX was out of date, its technical options were limited, and Siemens wasn't delivering updates and new features. METO FENIX wanted a Windows VoIP PBX that would deliver enterprise mobility and Unified Communications to its 26-member team.
METO FENIX selected 3CX Phone System, the most reliable, flexible VoIP PBX on the DACH market. CEO Ilija Medic decided 3CX Phone System was the best long-term solution for METO FENIX because it's feature-rich, because 3CX releases an updated version of 3CX Phone System every year and because its pricing is transparent. The installation and configuration was completed quickly and without disturbing day-to-day operations at METO FENIX. The company is now using one SIP Trunk line and two ISDN lines with a Beronet Berofix 2T0 VoIP Gateway and 40 Yealink T28.
3CX Phone System gives the METO FENIX team professional call center features at an affordable price – this includes call pickup, call forwarding, queues, group ringing, hunt groups, auto attendant, inbound and outbound call routing, a softphone option and call logging and reporting. When calls are received, if they aren't taken immediately, 3CX Phone System places them in a queue and notifies staff members about priority calls and wait times. Customers in a queue can disengage from a call and still retain their position, and if a call can't be taken and is routed to voicemail, 3CX Phone System sends an email notification to the user's mailbox.
3CX Phone System also brings METO FENIX a complete suite of Unified Communications features. The company's employees now enjoy conferencing, drag and drop call transfer and instant messaging, and they can see each other's presence on the PBX. METO FENIX is also now officially a mobile enterprise, thanks to 3CXPhone for 3CX Phone System. The company's teleworkers have been perfectly integrated into the METO FENIX PBX, and employees who meet with customers offsite can take calls on their Android phones as if they were seated at their desks. The results of this integration are improved business processes and a 30% reduction of the company's yearly telephony costs. The complete case study is available here.
3CX Phone System leaves nothing to be desired. It's an easy and flexible Microsoft-based solution that integrates perfectly into our existing infrastructure and totally fits our needs. Its range of features is excellent and technically up to date. It's a highly professional communications solution that is surprisingly easy to use and supports our business processes – I administer the system myself, and when I receive updates, I can install them quickly and easily. The on-going development of 3CX Phone System continues to satisfy us across the board.  – Ilija Medic, founder and owner of METO FENIX
Why shop around? Download 3CX Phone System – it's like getting a coupon for up to 50 per cent off your annual telephony costs. 
The successful deployment of 3CX Phone System at METO FENIX proves once again that we are the preferred choice for SMEs throughout DACH looking for a best in class Windows VoIP PBX. Time and again we have seen 3CX Phone System drive down telephony costs and improve business processes at smaller companies throughout the region. Thanks to the 3CX Germany office in Munich and to our outstanding partners in Germany, Austria and Switzerland, we continue to bring the best-priced localized Windows VoIP PBX to an ever-increasing number of organizations in all three countries, where we have seen 50 per cent year-over-year growth. 3CX continues to build significant market share in a very competitive marketplace. – Marcus Kogel, Channel Manager, 3CX DACH
About 3CX
3CX is the developer of 3CX Phone System, an open standard unified communications platform, an open standard Unified Communications platform for Windows that works with standard SIP phones and replaces any proprietary PBX. 3CX Phone System is more manageable than standard PBX systems and delivers substantial cost savings while increasing productivity. Some of the world's leading companies and organizations use 3CX Phone System, including Boeing, the Caterham F1 Team, MIT, Ohio State University and RE/MAX.
3CX was named a CRN Emerging Vendor in 2011 and 2012 and has been awarded Windows Server Certification – the company has also won the Windowsnetworking.com Gold Award, the Windows IT Pro 2008 Editor's Best Award and a Best Buy Award from Computer Shopper. 3CX has offices in Australia, Cyprus, Germany, Hong Kong, Malta, South Africa, the UK and the U.S. Please visit our https://www.3cx.com and 'Like' our Facebook page.