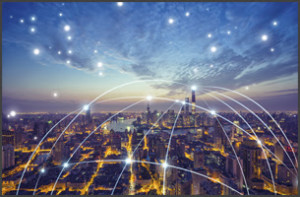 Unified Communications is making a difference for SMEs, a March 2016 survey and analysis by technology review site Software Advice shows.
Close to 50 percent of smaller companies see Unified Communications as offering "significant" value, according to the survey.
"Businesses used to older PBX systems don't know that these mobility features are possible or how convenient they are, but they see the benefits as soon as they can use whichever device they want from wherever they are," comments 3CX CEO Nick Galea as part of the Software Advice analysis.
The "find me, follow me" feature of Unified Communications (directing calls to employees' personal devices from their desk phones) was the feature most appreciated by workers, according to the survey, with 77 percent seeing it having an impact on productivity. Next came conference calling, at 65 percent, and then unified messaging (all messages can be sent via all media) at 56 percent.
Today's workers don't just work remotely: They are mobile, moving regularly from place to place. This makes Unified Communications increasingly important, especially at SMEs which generally have a small, active workforce.
That's why about half of SMEs value web conferencing particularly for its input to productivity, the survey shows.
"Videoconferencing is, of course, being used at the moment—but it's frequently a separate system from the phone system," Galea explains. "Integrated videoconferencing allows an employee to easily elevate a call in order to share his or her desktop."
Improved teamwork is the main activity where most businesses see improved productivity – over half the respondents in our sample who work in teams of more than 10 people see "significant" value in their systems.
The survey clearly shows the growing appreciation by SMEs for Unified Communications. 3CX Phone System offers a full set of these features right out of the box, and allows the business to expand it easily and cheaply with licences purchasing, eliminating the need for adding services or hardware. Learn more about it here.
About 3CX (www.3cx.com)
3CX is a 100% channel company and is the developer of a software-based and open standards IP PBX which innovates communications and replaces proprietary PBXs. 3CX cuts telco costs and boosts company productivity and mobility.
With integrated WebRTC web conferencing, softphones for Mac and Windows and smartphone clients for Android, iOS and Windows phones, 3CX offers companies a complete Unified Communications package out of the box.
250,000 customers worldwide use 3CX including Boeing, McDonalds, Hugo Boss, Ramada Plaza Antwerp, Harley Davidson, Wilson Sporting Goods and Pepsi. Maintaining its global presence, 3CX has offices in the U.S., U.K., Germany, South Africa, Russia and Australia. Visit 3CX on Facebook, Twitter and on Google+.