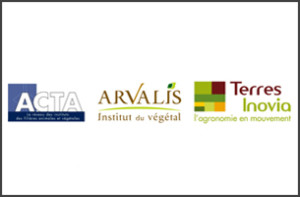 LONDON, UK, 04 DECEMBER, 2015 – 3CX, developer of next generation software based PBX 3CX Phone System announces that SCEA Cedesco, the French Society of Agricultural Exploitation, has successfully deployed 3CX Phone System. SCEA Cedesco were in need for a modern PBX that would not only be reliable and make their communications effective across the board but also at a reasonable price.
Uprooting Obsolete Technologies In Favour Of Fresh PBX
The organization's Alcatel Diatonis installation was costing them a considerable amount, at around €30,000 per year and had slowly but surely become obsolete, especially when compared to modern PBX installations. Their main concern was a successful move over from an analog to a VoIP system; this led them to look at many options. Their decision to move forward with 3CX included a number of factors; cost, reliability, ease of use and Unified Communications features.
3CX Phone System was set-up to use 8 BRI (Basic Rate Interface) lines and 2 GSM coming in via a Beronet FXS Gateway connecting to 52 Snom devices.
'Although the installation is extremely recent, and it is difficult to define an exact amount in regards to savings related to the introduction of 3CX, it is without a doubt that costs are drastically reduced especially for mobiles' says Marie-Christine Galan, Administrative Manager of SCEA Cedesco.
Read the complete case study to find out how SCEA Cedesco has brought their communications forward and reduced their costs.
About 3CX (www.3cx.com)
3CX is a 100% channel company and is the developer of a software-based and open standards IP PBX which innovates communications and replaces proprietary PBXs. 3CX cuts telco costs and boosts company productivity and mobility.
With integrated WebRTC web conferencing, softphones for Mac and Windows and smartphone clients for Android, iOS and Windows phones, 3CX offers companies a complete Unified Communications package out of the box.
250,000 customers worldwide use 3CX including Boeing, McDonalds, Hugo Boss, Ramada Plaza Antwerp, Harley Davidson, Wilson Sporting Goods and Pepsi. Maintaining its global presence, 3CX has offices in the U.S., U.K., Germany, South Africa, Russia and Australia. Visit 3CX on Facebook, Twitter and on Google+.