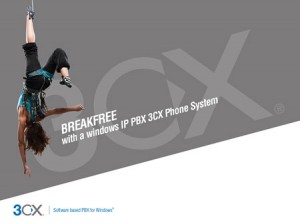 With the release of 3CX Phone System 10, it's our pleasure to announce the new 3CX Phone System Training Course!
This revamped training course provides both experienced and new users alike an environment in which to better equip themselves with how 3CX Phone System 10 works.
It also provides all the expertise and know-how needed for you to take and pass the 3CX Certification Test.
The 3CX Training Course familiarises users with 3CX Phone System by providing a series of High Def videos that are easy to understand and follow. After just a brief while, you'll be able to set up and configure 3CX to your specifications.
Even advanced features such as plug and play provisioning and gateway set-up and configuration are explained easily so that you receive the full benefits of 3CX Phone System.
The 3CX Phone System Training Course can be viewed here: https://www.3cx.com/3cxacademy/videos/.
As there's no pressure on you to review all the training videos, you can simply skip to the sections that you need to freshen up your skills on. Here are just some of the topics included within the training course:
Auto-Provisioning and Plug and Play
New Features in 3CX Phone System Version 10
Microsoft Outlook Integration
Configuring Popular Gateways
Managing Extensions
Ring Groups, Queues and Digital Receptionists
Distinguish Yourself Through the Certified 3CX Partner Program
If you are not a Certified 3CX Partner and are interested in becoming 3CX Certified, take the certification test today and join the thousands of Certified 3CX Partners. If you are already certified, you can use the videos as a refresher course.
Finally, these videos discuss some general VoIP concepts that nearly all 3CX users will find informative and interesting.
The 3CX Team looks forward to you taking the step towards your 3CX Certification. Once you have covered all the videos within the training course, you should be able to breeze through the certification test!