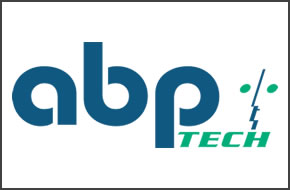 ABP Technology, a leading 3CX Distributor in the USA, is expanding its distribution to Latin America.
LONDON UK and DALLAS, TEXAS, 24 APRIL 2013 – 3CX, developer of the award-winning Windows VoIP PBX, 3CX Phone System and USA 3CX Distributor, ABP Technology, will provide businesses in Latin America with a quality phone system solution that reduces monthly telephone and admin costs. This experienced distributor will also target IT resellers to join the award-winning 3CX Partner Program.
As part of its commitment to the Latin American market, ABP Technology will be presenting monthly webinars which will be open to anyone interested in learning more about 3CX Phone System. Attendees will be shown how their company can benefit from implementing this award-winning Windows-based phone system. IT resellers are also welcome to join the upcoming webinars.  ABP Technology will discuss how IT consultants can boost their sales by joining the 3CX Partner Program.
As a 3CX Distributor in Latin America, ABP Technology continues to provide training events to all new 3CX Partners, webinars for potential resellers, first-class support, marketing materials and licensing.
"ABP Technology has excelled as a 3CX Distributor in the US market and we are delighted to see them taking their expertise and energy into the Latin American market," said Stephen Corrigan, 3CX Sales Director. "ABP Technology's expansion into the South American markets shows our intent to further increase our market share in the region. ABP Tech will continue to  promote 3CX Phone System in South America while providing the same high levels of support and assistance as enjoyed by all 3CX Partners in the United States."

"In our view, ABP and 3CX have formed an ideal partnership.  Combining 3CX's robust phone system and expertise with ABP's industry experience, vendor partnerships and technical expertise, we have formed a partnership that provides the VARs with a 'best of breed', turn-key solution. ABP will be providing 3CX partner training throughout the America's in 2013 having just completed partner meetings in Irvine, CA.  We also will be conducting quarterly road shows with the 3CX solution as a focus. Please visit our website, www.abptech.com  for more information on 3CX/ABP Partner Meetings and Road Show events."  Kurt Dow, VP Sales, ABP Technology.
About 3CX (https://www.3cx.com)
3CX is the developer of the 3CX Phone System, an open standard unified communications platform for Windows that works with standard SIP phones and replaces any proprietary PBX. The 3CX Phone System is more manageable than standard PBX systems and delivers substantial cost savings while increasing productivity. Some of the world's leading companies and organizations use the 3CX Phone System, including Boeing, the Caterham F1 Team, Intercontinental Hotels & Resorts, Harley Davidson, and MIT.
3CX was named a CRN Emerging Vendor in 2011 and 2012 and has been awarded CRN's 5-Star Partner Program rating in 2013. 3CX has also been awarded Windows Server Certification and won the Windowsnetworking.com Gold Award, the Windows IT Pro 2008 Editor's Best Award and a Best Buy Award from Computer Shopper. 3CX has offices in Australia, Cyprus, Germany, Hong Kong, Malta, South Africa, the UK and the U.S. Visit us at: https://www.3cx.com, and on Facebook at: http://www.facebook.com/3CX/.
About ABP Technology
ABP Technology is a Dallas, TX based, value-added distributor of IP Telephony and IP Video solutions marketed throughout North America, Latin America and the Caribbean. The ABP portfolio includes VoIP phones and IP-PBXs, Gateways, IP peripherals, IP Video Conferencing, IP Surveillance Cameras, Video Analytics & Storage, IP Infrastructure, Wireless, IP Digital Signage, IPTV and more. ABP offers technical support, training, provisioning, configuration and fulfillment services. ABP's clients include specialized VARs, Integrators and service providers, government entities and educational institutions. For more information, please visit: http://www.abptech.com.