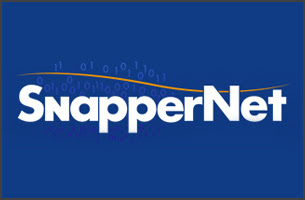 Snapper Network Distributors are 3CX's new distributor for the New Zealand market.
LONDON, UK and AUCKLAND, NEW ZEALAND, 09 AUGUST, 2017— 3CX, developer of the next-generation software-based Unified Communications Solution and Auckland, New Zealand-based Snapper Network Distributors (SnapperNet), announce a new partnership in which SnapperNet now becomes an official distributor of 3CX solutions.
As a pioneering member of the New Zealand telecommunications and network market, SnapperNet has built its success on a foundation emphasizing support for resellers, systems integrators and installers. And in partnering with 3CX, SnapperNet selects a partner that will enable their partners and customers to capitalize on their robust portfolio of solutions equipped with features that are not only cutting-edge, but cost-effective and convenient as well.
Additionally, SnapperNet clients will see additional support thanks to 3CX'sglobal network of experienced and dedicated partners that are ready to assist with any challenge, from pre-installation consultations to follow-up maintenance requirements.
This new partnership also allows 3CX to gain further entry into the competitive New Zealand market, where its solutions are helping local businesses realize significant and sustainable gains towards their bottom line.
Yilmaz Kabaran, Sales Executive Australia & New Zealand, 3CX:
"Our new partnership with SnapperNet confirms our commitment and determination to increase our footprint in the ANZ market. We look forward to this new partnership with SnapperNet and are confident that they will offer a high level of customer service and technical expertise to our partners."

Richard Paul, Managing Director, SnapperNet:
"Our goal is to provide complete, end-to-end VoIP solutions from reliable and proactive vendors to enhance the service that our resellers offer their customers. This new agreement with 3CX is a massive opportunity to further that goal."
About 3CX (www.3cx.com)
3CX is a 100% channel company and is the developer of a software-based and open standards IP PBX which innovates communications and replaces proprietary PBXs. 3CX cuts telco costs and boosts company productivity and mobility.
With integrated WebRTC web conferencing, softphones for Mac and Windows and smartphone clients for Android, iOS and Windows phones, 3CX offers companies a complete Unified Communications package out of the box.
250,000 customers worldwide use 3CX including Boeing, McDonalds, Hugo Boss, Ramada Plaza Antwerp, Harley Davidson, Wilson Sporting Goods and Pepsi. Maintaining its global presence, 3CX has offices in the U.S., U.K., Germany, South Africa, Russia and Australia. Visit 3CX on Facebook, Twitter and on Google+.
About Snapper Network Distributors Ltd (http://www.snappernet.co.nz/about-us)
Snapper Network Distributors (SnapperNet) is a New Zealand owned and operated company distributing a range of data communication products via our nationwide network of value-added resellers and system integrators.
With a strong emphasis on service and technical support, our team is well qualified to consult on a wide range of networking and communication products and applications.
Our aim is to work closely with our suppliers and channel partners offering a competitive pricing strategy along with solid product marketing support.