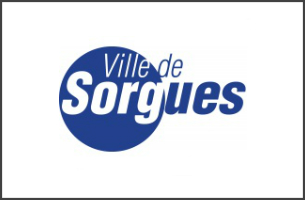 LONDON, UK, 29 MAY 2017 – 3CX, developer of the next-generation software-based Unified Communications system, today announces that The City of Sorgues, France, has carried out successful deployment of 3CX's VoIP PBX solution amongst the municipality. Located in the Provence-Alpes-Côte d'Azur region of southern France, Sorgues is home to over 18,000 inhabitants. They city needed a low-cost and flexible solution that would meet budget requirements and the needs of the 450 public servants.
After year's of using Alcatel's OMNI PBX Enterprise solution, the city's telephony manager, Joel Salgado, was seeking a cost-effective alternative to combat the increase in price that they would face as the product was no longer supported. Additionally, Salgado sought after a PBX that would provide them with features that they could make better use of than their previous system and, in looking for better flexibility, he chose 3CX's open standards solution.
"It was obvious for us to choose an open standards solution. 3CX's Unified Communications System is not only open standards, but is easy to use and administer, gives us access to new technologies like softphones, Android and iOS applications and, of course, gives impressive value for money." – Joel Salgado, City of Sorgues Telephony Manager
Working with 3CX partner, Digito, The City of Sorgues was able to have their new phone system up and running in a matter of hours without any disruption to public services; another crucial factor in Salgado's choice of 3CX. The city's 260 Snom IP phones were automatically provisioned and Digito quickly took over their 64 lines and Beronet gateway.
Learn more about the benefits that The City of Sorgues is enjoying with 3CX in the complete case study. 
About 3CX (www.3cx.com)
3CX is a 100% channel company and is the developer of a software-based and open standards IP PBX which innovates communications and replaces proprietary PBXs. 3CX cuts telco costs and boosts company productivity and mobility.
With integrated WebRTC web conferencing, softphones for Mac and Windows and smartphone clients for Android, iOS and Windows phones, 3CX offers companies a complete Unified Communications package out of the box.
250,000 customers worldwide use 3CX including Boeing, McDonalds, Hugo Boss, Ramada Plaza Antwerp, Harley Davidson, Wilson Sporting Goods and Pepsi. Maintaining its global presence, 3CX has offices in the U.S., U.K., Germany, South Africa, Russia and Australia. Visit 3CX on Facebook, Twitter and on Google+.
About Digito (www.digito.fr)
Founded in 1990, the company DIGITO has first specialized in the installation of IT infrastructures for regional SMBs. In order to respond to the needs of our customers and to remain technologically coherent, we quickly expanded our services to technologies related to IP networking (IP telephony, security alarms and access control over IP, video surveillance).