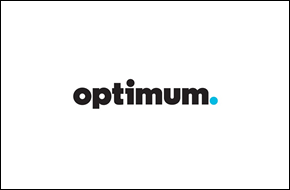 SIP Trunking Gives Business Customers Ability To Significantly Scale Communication Capabilities; Improves Quality And Reliability Over Traditional T-1 Solutions
BETHPAGE, N.Y. and LONDON, UK March 23, 2015 — Cablevision Systems Corp. today announced that Optimum Voice® SIP Trunking has been certified with the latest version release from 3CX. The pre-certified solution delivers high-quality, reliable communications for businesses that want to take advantage of a software-based Internet Protocol (IP) Private Branch Exchange (PBX) system while avoiding the costs of an analog gateway or traditional T-1 solution.
Optimum Voice SIP Trunking supplies Voice over IP (VoIP) access and key network-based telephony features to pre-certified IP-PBXs, simplifying configuration, reducing equipment costs for businesses, and improving the quality of voice service by providing an IP interface directly to the customer's LAN. It is delivered through a converged voice and data network with 24/7 dedicated customer support and field service professionals. Optimum Voice SIP Trunking is pre-certified with an extensive group of technology partners, offering Optimum customers choice and flexibility in business telephone systems.
"With Optimum Voice SIP Trunking, small business customers can take advantage of advanced voice and data services without capacity constraints," said Paul Strickland, vice president of SMB product management for Cablevision. "The certification of 3CX provides customers with access to sophisticated voice features, simplified configuration, reduced equipment costs and significant room to scale versus traditional business trunking solutions offered by the telephone company."
Designed with the IT administrator in mind, 3CX Phone System is an easy-to-manage and affordable communications platform that enables seamless productivity for SMBs as it works with all standard SIP phones.
"We are pleased to have completed interoperability certification of Optimum Voice SIP Trunking to enable businesses in the New York metropolitan area to take advantage of our feature-rich software-based phone system," said Nick Galea, CEO of 3CX "Together with Optimum Business, we will provide customers with reliable SIP Trunking coupled with great customer support".
Key features of Optimum Voice SIP Trunking include:
Easy, Pre-Configuration Templates for Most Major IP PBX Solutions – Selecting "Optimum" from a drop-down list during PBX configuration ensures ongoing, seamless compatibility with Optimum SIP Trunking.
Capacity for 100 Direct Inward Dial (DID) Telephone Numbers — Support for up to 24 simultaneous call sessions and 100 individual phone numbers.
Immediate "Alternate Call Routing" — Businesses can specify an alternate phone number in the event that an equipment problem is detected, with calls automatically re-routed to ensure business continuity.
Flexible Service Adjustments as Needed — Ability to dynamically upgrade service by calling the Optimum service department.
Unlimited Calling and Advanced Calling Features for One Low, Flat Monthly Price — Unlimited calling to the United States, Canada, Puerto Rico, and U.S. Virgin Islands and simple pricing with no incremental fees or per-minute-usage extra charges. Features include: Caller-ID, White Pages Listing, E911, Call Forwarding, Anonymous Call Blocking and Anonymous Calling.
Call Admission Control — Specify the number of call paths for inbound and outbound calling.
Optimum Voice SIP Trunking offers significant savings over traditional T-1 solutions. Specifically, each simultaneous inbound/outbound call session is priced at $29.95 per month and business customers can select to purchase anywhere from four to 24 sessions. The first block of 10 DIDs is included. Up to 90 additional DIDs are available per customer and are sold in blocks of 10 for $1.95 per block, per month. The flat rate calling area includes the United States, Canada, Puerto Rico and the U.S. Virgin Islands. SIP Trunking is exclusive to Optimum Online customers.
Optimum Voice SIP Trunking is available through Optimum as well as approved third-party resellers. The complete list of certified phone systems and configuration guides are available online here.
About Cablevision Systems Corporation
Cablevision Systems Corporation (NYSE: CVC) is a leading media and telecommunications company, serving millions of households and businesses throughout the greater New York area. Providing quality products that keep customers connected, Cablevision offers Optimum-branded digital cable television, high-speed Internet and voice services as well as Optimum WiFi, the nation's most robust WiFi network. The company recently introduced Freewheel, a new low-cost WiFi-exclusive phone service that provides unlimited data, talk and text. Cablevision's Lightpath subsidiary is a premier provider of integrated business communications solutions for larger companies. Through its local media and programming properties – News 12 Networks and Newsday Media Group – Cablevision also delivers news and information created specifically for the communities it serves. Additional information about Cablevision is available at www.cablevision.com.
About 3CX (www.3cx.com)
3CX is the developer of the award-winning 3CX Phone System, an open standard unified communications platform for Windows that works with standard SIP phones. Designed with the IT administrator in mind, 3CX Phone System is easy to install and manage, and can cut call costs by up to 70%. Some of the world's leading companies and organizations use 3CX Phone System, including: Boeing, Mitsubishi Motors, Intercontinental Hotels & Resorts, Harley Davidson, City of Vienna and Pepsi. 3CX has been awarded the 2014 Comms National Award for 'Best On-Premise Enterprise Solution' and has been featured in CRN's Annual Network Connectivity Services Partner Program Guide for 2014. 3CX was awarded CRN's 5-Star Partner Program rating in 2013. Visit us at: https://www.3cx.com & on Facebook at: https://www.facebook.com/3CX. Follow us on Twitter@3cx.