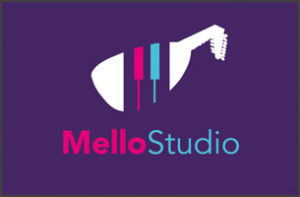 LONDON, UK AND MANAMA, BAHRAIN – 04 JULY 2016 – 3CX, developer of next-generation software-based Unified Communications Solution, has enabled Bahraini audio production house Mello Studio to cut calling costs, implement conferencing, and to apply advanced call management.
Stepping Up to Unified Communications
Mello Studio was seeing rising communications traffic, and Managing Director Hashim Al Alawi needed a system that managed calls, cut costs, and provided audio and video conferencing.
Managing Director Hashim Al Alawi found 3CX, which offered Unified Communications, including Internet Telephony, to cut costs and manage calls, as well as chat, messaging and audio and video conferencing. Installation and deployment were rapid with the help of Manama-based 3CX Partner NetCore Information Technology Solutions & Service. With 3CX, his staff could use conferencing to keep in touch with widespread freelancers and clients, and no sales calls were missed thanks to advanced call management.
Managing Director Hashim Al Alawi said:
"3CX has transformed the way our business operates! 3CX offers the best way to keep all communications unified and at a fraction of the regular costs. The fact that my team can share all of our creative ideas together with conferencing has been one of the most useful tools that keeps us on top of our game."
Read the complete case study to find out how Mello Studio cut calling costs, managed calls and implemented Unified Communications with 3CX.
About 3CX (www.3cx.com)
3CX is a 100% channel company and is the developer of a software-based and open standards IP PBX which innovates communications and replaces proprietary PBXs. 3CX cuts telco costs and boosts company productivity and mobility.
With integrated WebRTC web conferencing, softphones for Mac and Windows and smartphone clients for Android, iOS and Windows phones, 3CX offers companies a complete Unified Communications package out of the box.
250,000 customers worldwide use 3CX including Boeing, McDonalds, Hugo Boss, Ramada Plaza Antwerp, Harley Davidson, Wilson Sporting Goods and Pepsi. Maintaining its global presence, 3CX has offices in the U.S., U.K., Germany, South Africa, Russia and Australia. Visit 3CX on Facebook, Twitter and on Google+.
About Netcore Information Technology Solutions & Service (http://netcore.me)
NETCORE ITS offers a wide range of products and services. As an established information technology service provider, NETCORE ITS strives to introduce the latest technologies to the Bahraini market, offering state of the art services among which Real-Time Network Protection, Vehicle & Personal Tracking System, Networking & Wireless Connections, Odoo Management System (Open ERP), Website Developments & Hosting Services, 2D/3D Media, Bulk SMS & Private Portal Provider, Attendance Devices Provider, and CCTV Cameras & Security System. Our goal is to enhance standard services with advanced technologies to provide the best experience to our customers.